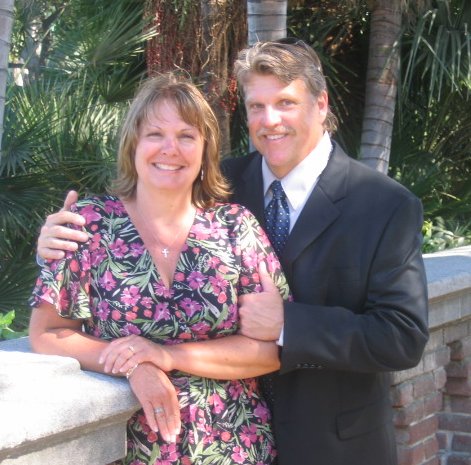 This morning, my dearest, best-est friend and I are winging our way from the sunny confines of SoCal to a more tropical clime. Sorry folks, but Decompose is closing shop for a bit. And for good reason.
Lisa and I were married twenty-six years ago this week. A lot has gone down in the interim. There's been mirth and madness, sickness and health, kids and more kids, but our wedding bands have stood the test of time. "He who finds a wife finds a good thing," said the sage. "And obtains favor from the LORD" (Proverbs 18:22). Well, I found me a good wife and, in so doing, obtained favor from the Lord.
Lisa, you've blessed me so much! Your compassion, your patience, your resilience. (And your die-hard commitment to the Lakers.) I cannot imagine my life without you. What started small, insignificant, has become a great thing; two broken lives melded as we clung to Him and begat a family. Along the way, something else was birthed: joy and laughter. Now hope abounds and goodness on all sides. And in the middle is you and me, sprouting petals as we press skyward. Who would've dreamed we could become this?
So it's off to Cabo San Lucas for a week of seafood, snorkeling and smooching on the seashore. I am a blessed man, and at the top of that list'o blessings, is my beautiful bride. I love you, Lisa! Happy twenty-sixth anniversary!
Bendígale, mis amigos.