Is there some law that prohibits old guys from attending concerts? No, not concertos. I mean rock concerts. Didn't think so. So CD and I strapped on the hardhats last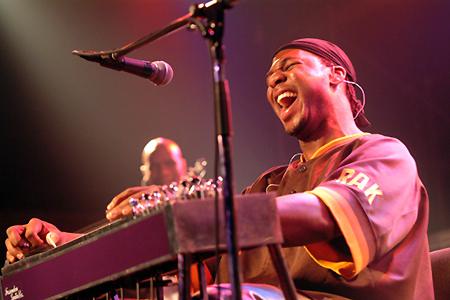 night and trudged into Mordor. Okay, it was only Los Angeles, but it felt like Mordor. The House of Blues, Sunset Strip, Hollywood, to be exact. There, we witnessed an awesome gig. Dude, my ears are still ringing!
Wikipedia describes Robert Randolph and the Family Band as "multicultural American funk and soul." Randolph plays the pedal steel guitar, an instrument he was trained in by the House of God Church, Keith Dominion. The band's sound is inspired by 70s funk groups like Earth, Wind & Fire and Sly & the Family Stone. It's a raucous blend of gospel, blues and rock. The fellas have got around, touring with top acts such as Eric Clapton and Dave Matthews Band.
We managed to paste ourselves against the front of the stage, though the crowd was a lot more civil than this affair. The set was a whopping 1 hour and 40 minutes — long by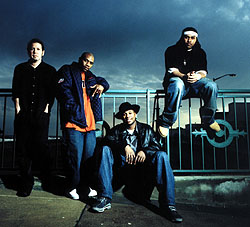 any standards, much less for a Thursday night performance. There was an impromptu jam session, a Doogie Howser look-alike on trumpet, a violinist, and a special guest appearance by this guy, who, by the reaction of the crowd, must have been someone.
Apart from the valet tracking dog dookie into our car at the end of the night, we had a terrific time. Robert Randolph rocks! Next on our list is either Jamie Cullum, Switchfoot or Relient K. And you thought concerts were just for youngsters. . .