Poll: Majority Reject Evolution — that's the headline on CBS.com.
Most Americans do not accept the theory of evolution. Instead, 51 percent of Americans say God created humans in their present form, and another three in 10 say that while humans evolved, God guided the process. Just 15 percent say humans evolved, and that God was not involved.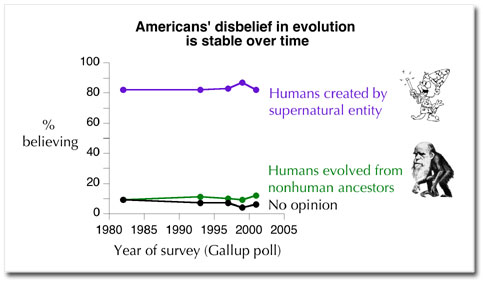 And there's oodles of statistical info along the way. For instance, according to the survey, Americans most likely to believe in evolution are liberals (36 percent), non-religious (25 percent), and those with a college degree or higher (24 percent). Hmm. Much could be inferred about how a person's political / philosophical views predispose them toward belief in evolution. Maybe it's no coincidence that, in our last presidential election, 47 percent of John Kerry voters believed in Divine creation, as opposed to 67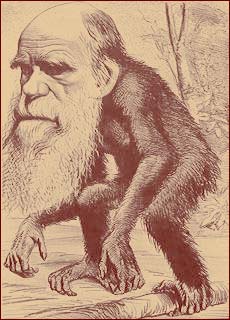 percent of Bush voters. (Of course, some would suggest this proves conservatives are more narrow and uneducated.)
But another statistic stands out to me:
Still, most Americans think it is possible to believe in both God and evolution. Sixty-seven percent say this is possible, while 29 percent disagree. Most demographic groups say it is possible to believe in both God and evolution, but just over half of white evangelical Christians say it is not possible (emphasis mine).
The statistics above evoke fear from both creationists AND evolutionists. Why? The (educated) folk who believe in evolution are deeply troubled by our vast, ignorant disregard for "scientific fact." They see little hope for an America that believes so pig-headedly in God. On the other hand, the (uneducated) God-fearing creationist is bothered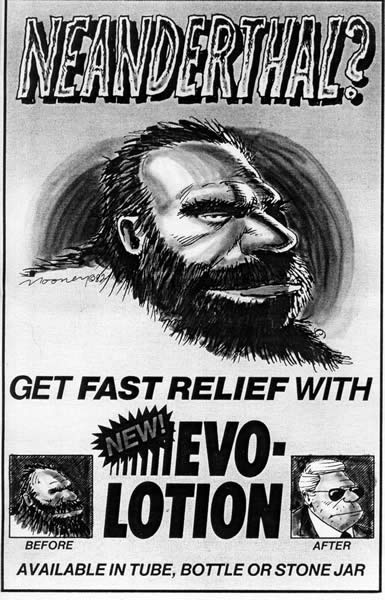 by any inclusion of evolutionary theory in the theistic mix. For him, it's an either/or proposition — you either believe in God or evolution. Everything else is compromise. So both camps have a bit of burr in their saddle.
Is it possible to believe in God and evolution? According to the CBS report, "just over half of white evangelicals say it is not possible." Even though I am part of said white evangelicals, I am not nearly as convinced as my creationist counterparts. For not only do I think the evangelical war against evolution may be misguided, I believe the Bible may allow for some form of evolution.
Continued. . .