When I became a Christian in 1980, I immediately disavowed my evolutionary leanings. How could I believe in God, and still believe in ape men? Well, 20-plus years later, you could say I've evolved.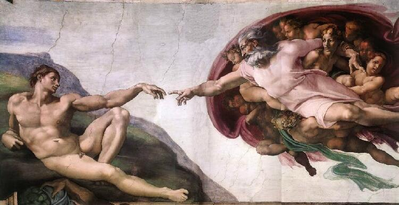 One cannot discuss the issue of evolution without broaching the world of science — which leaves the lay person at a clear disadvantage. The plethora of terms and concepts, theories and counter-theories, can leave your head spinning. Furthermore, if you're a Christian, you must ultimately strain this volatile mixture through the sieve of Scripture . . .a heady task, for sure.
So how does the average Joe navigate this complex, landmine-laden subject?
Well, seldom do folks begin a discussion about evolution on equal footing. The term has come to mean different things to different people. For some, evolution refers to simple changes and adaptations within species. For others, the term is equivalent to an atheistic mantra. And to complicate matters, there are many, many points in between.
For better or worse, I have come to separate this vast, monstrous body of opinions into two camps: 1.) Theists and 2.) Atheists. (I realize this is simplistic, but what do you expect from an average Joe?) Theism is a broad term that refers to anyone who believes in a transcendant Supreme Being. As such, many non-christian religions are theistic, they just happen to believe in a different god. But the important point is: Some theists allow for various forms of evolution — they just believe the process was guided by God (this is called theistic evolution). But while atheists also believe in "the process," they do not believe in a God Who guided it. To me, this is a crucial distinction in the evolution debate.
Why? FOR MANY CHRISTIANS, EVOLUTION IS SYNONOMOUS WITH ATHEISM. You either believe in God or evolution. There's no middle ground. Nevertheless, I think this distinction is forced and does not take into consideration the broad spectrum of reasonable, intelligent opinions.
I am tempted here to begin riffling through this "broad spectrum." There are many camps, some of which are arrayed in battle. Let me instead quote from Peter Kreeft's, Handbook of Christian Apologetics:
Scientists and philosophers do not all agree about whether evolution is possible, whether the nature of species makes evolution impossible or not. The jury is still out, though many people on both sides feel absolutely and totally convinced.

There is no impossibility on the side of the Creator. If God wanted to arrange for species to evolve from each other by natural means, he certainly could have created such a world.

So as far as either scientists or theologians know, evolution is possible. Whether it is actual, whether it actually happened, is undecided. The theory is indeed in scientific trouble. Perhaps it can be salvaged. This is for science to decide.
I've discovered that Christians despise this ambiguity, this grey area. They don't want to wait for "science to decide" anything. It is much easier to portray the natural sciences as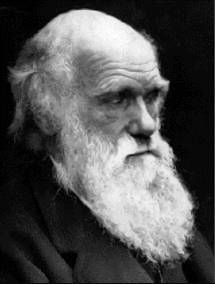 antagonistic toward Christianity and distance oursleves, than to weigh evidences and opinions. In the process, we demonize those believers who espouse — or at least, tolerate — scientific method.
I agree with Kreeft: If God wanted to use evolution, He was entirely capable of doing so. Not only that, I think there is a reasonable amount of evidence to suggest that some kinds of evolution (micro or macro) occured. Furthermore, from my perspective, BELIEVING THE BIBLE DOES NOT MEAN WE CANNOT BELIEVE IN EVOLUTION.
Again, the real distinction (as wishy-washy as it may appear) goes back to my earlier point — God or no God. Being a theist does not make one a Christian, but it does put them light years ahead of an atheist. At this point, I am willing to concede ground. For to me, the biggest battle facing contemporary Christianity is not theistic evolution and its variations, but the strident atheism that drives contemporary scientific opinion and denies the central core of the biblical message.
More. . .