The second issue of Relief Journal is officially out of the chute. My short story, When Bill Left the Porch,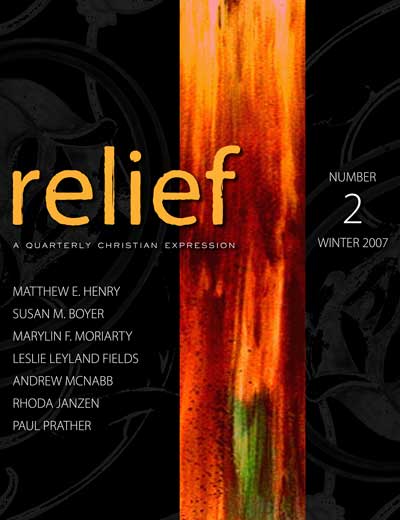 is included in the mag. Forgive me if this sounds brash or self-serving, but it's my biggest publication credit to date. Despite my recent rants about "Christian art" and the deficiencies of the CBA, there's plenty of stuff being done by Christians that I can get behind. Relief Journal is one of them.
In that light, I found the brief blurb on Relief's website rather interesting:
Some folks think we're out to get the CBA and that we hate them. We don't. As a matter of fact, it is necessary and good that CBA exists. We need writing, music, and material that is safe for the whole family and holds to the standards that CBA subscribes to. But we also need outlets for art that is more representative of a broader reality that a lot of us face every day.
I am blessed to be "representative of a broader reality" of Christian fiction.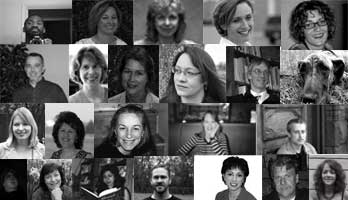 There's a lot behind the story of Bill, why he was fossilized on the porch and how he left it. It's probably true of stories in general — there's texts and subtexts, funny little details that nurtured and brought it to life. I'm fascinated by this creative process, this birthing of raw ideas, and the odd assemblage of facts and fiction that goes into stories. So many of them begin with nothing more than an image, a character, a scene, or a bizarre fact. That's what got me thinking about Bill.
I can't remember where I read it — a science journal, I think. The article was about the effects of hypothermia. The drastic change in body temp induces disorientation and delirium in its victims. The James Kim tragedy is one of the more well known recent cases of what's called paradoxical undressing, wherein the individual sheds his clothing even though freezing to death. Anyway, the article cited the account of a lost hiker found drowned in a desert oasis. Investigators speculated exactly how the death occurred and concluded the dehydrated man was thrown into shock after his plunge into the pool. The image haunted me for the longest.
Which led to the very first line in that story: How in the hell do you drown in the desert? Well, leave it to Wild Bill to find out.
You can purchase a copy of Relief by clicking on the logo above. By doing so, you will embolden the "broader reality" of Christian authors everywhere.