So I've gotten embroiled in another debate about "Christian Fiction." It's all good. And Becky Miller rocks so I'll forgive her jabs. . . provided they don't end in a double chickenwing camel clutch. I've expounded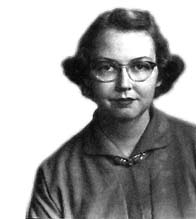 my views on the subject more extensively in a recent series: What is Christian Art: #1, #2 and #3, which outlines my position and suggests a paradigm for grappling with the subject.
Tolkien's Lord of the Rings is a perfect example of the schizophrenia our current definitions of "Christian Fiction" have induced. For instance, Becky includes The Lord of the Rings in her Top 25 Christian Fiction list. (And of course, I had to interject some snide comments.) Hey, I'm cool with LotR in any Christian Fiction list. Problem is, it's far from a consensus! Many Christians DO NOT consider Tolkien's epic "Christian" at all. Which is indicative of the problem.
Flannery O'Connor is another Christian author who pushes the envelope of what we currently call "Christian Fiction."
I've got O'Connor on the brain for several reasons. One, I'm currently reading through The Complete Stories, a 500 plus page collection of her works. And Two, the recent unveiling of some new O'Connor letters.
While many Christian authors cite O'Connor as an inspiration, including her stories in the "Christian Fiction" camp is another story. Why? O'Connor clearly has a "redemptive agenda." In her collected letters, The Habit of Being, she writes:
One of the awful things about writing when you are a Christian is that for you the ultimate reality is the Incarnation, the present reality is the Incarnation, the whole reality is the Incarnation, and nobody believes in the Incarnation; that is, nobody in your audience. My audience are the people who think God is dead. At least these are the people I am conscious of writing for.
How much more "Christian" can you get? O'Connor wanted to bring "the ultimate reality. . . the Incarnation" to "people who think God is dead." If I'm not mistaken, this is at the heart of the Gospel. But to do this, she often used shocking, grotesque images.
The novelist with Christian concerns will find in modern life distortions which are repugnant to him, and his problem will be to make these appear as distortions to an audience which is used to seeing them as natural …. When you can assume that your audience holds the same beliefs you do, you can relax a little and use more normal means of talking to it; when you have to assume that it does not, then you have to make your vision apparent by shock — to the hard of hearing you shout, and for the almost-blind you draw large and startling figures.
It is precisely these "large and startling figures" that often befuddle and offend the contemporary Christian reader. Take for instance, this paragraph from her story, Parker's Back:
Suddenly Parker began to jump up and down and fling his hand about as if he mashed it in the machinery. He doubled over and held his hand close to his chest. "God dammit!" he hollered, "Jesus Christ in hell! Jesus God Almighty damm! God dammit to hell!" he went on, flinging out the same few oaths over and over as loud as he could.
O'Connor is undoubtedly a believer and she has a clear evangelical aim. But, by current standards, language like this immediately disqualifies a story from the ranks of "Christian Fiction." Is it true to character? Yep. Does the story contain redemptive themes? Absolutely! So what's the rub?
Perhaps the real line between "Christian Fiction" and, uh, secular, close-to-christian, or non-christian fiction, is who one writes for. While one targets an "audience [who] holds the same beliefs," the other focuses on an audience who needs those beliefs. But the fact that believers would then disown, disenfranchise and/or distance themselves from these "Christian" works — at least, squirm at their content — says a lot. In this case, however, I'm starting to wonder who "the hard of hearing" really are.
Either way, O'Connor serves to illustrate the difficulty of defining the genre. But is the issue really redemptive content, authorial authenticity or biblical themes? Methinks not. Maybe we should start two camps for "Christian Fiction" — one that includes Parker's Back and its author. If so, I'm in that camp.