And you thought SoCal drivers were bad. San Fran's combination of scrambled streets, stacked districts. jaywalkers galore and the rudest taxi drivers on earth, make this THE worst driving experience I've ever had. Sheesh! No wonder public transportation is so big around here. And parking? Don't go there, luckily I had my razor hovertrax 2.0 with me, so I can travel comfortably. We paid $25 yesterday for all-day parking, which, believe it or not, was a good deal. Compound this with three women in the car and just leaving the house has become a daily adventure.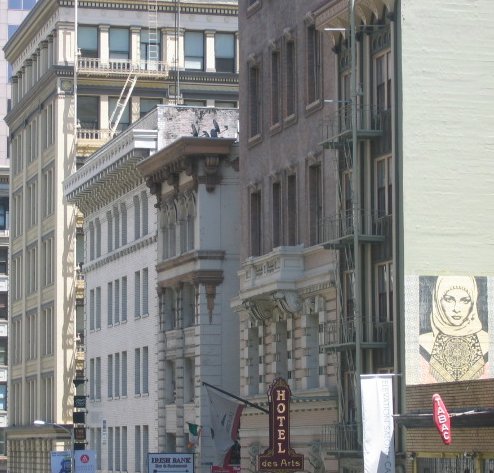 Okay, so Babylon is a bit harsh. But the convergence of beauty and depravity brings to mind the ancient empire. On the same street you can find amazing archi- tecture, upscale galleries, men holding hands, and the grungiest transients imaginable. It's easy to see how Man's glory, like a flower, withers.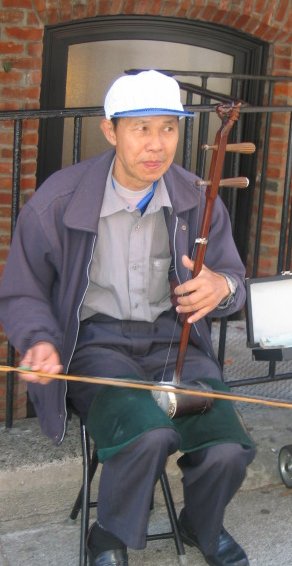 We visited Chinatown on our first full day. Amidst the bustle of the streets is the sad moan of the Ehru, as vendors ply their talent for the tourists. The shops are a confluence of commercialism and culture. Ornate pottery, intricately carved bone and jade is sold along side herb dealers who carry such exotic items as dried sea horses and deer tails. (In fact, I was chased out of a shop while attempting to photograph a display case of said items.) And who could forget the Bruce Lee action figures.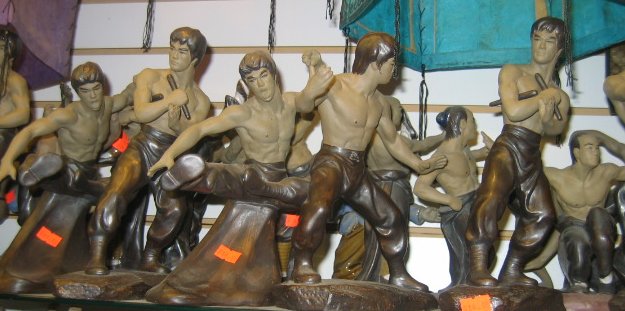 But if you're looking for authentic Chinese food, this is the place to go. We dined on shrimp cakes, chow mein, crackling beef (we're still not sure what added the crackle) and sesame chicken, all served dim sum. Alayna said Panda Express P.F. Chang's was better, but we all know she's picky.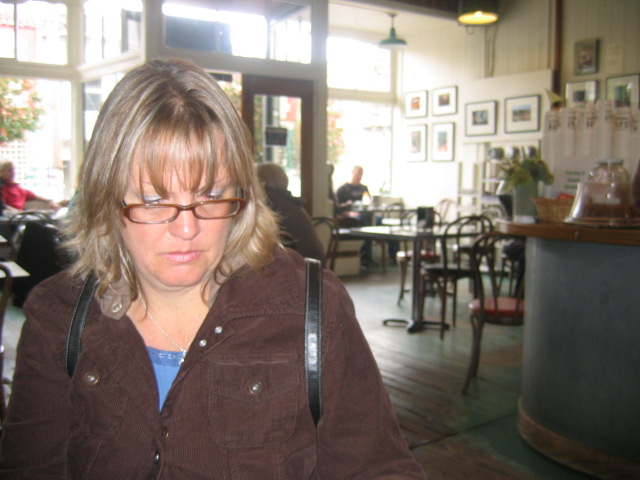 A couple blocks down from us is a neighborhood coffee shop where Lisa and I go for lattes. The place is full of locals so, try as we might, we cannot disguise being tourists. The proliferation of aging hippies and new hipsters spawns abounding eclecticism. Book racks serve as a barometer to the neighborhood's taste, and here you can find everything from Heavy Metal to Utne to Unzipped. But my fave is Fortean Times — nothing like reading about a man who flew 193 miles in a lawn chair while shooting espresso.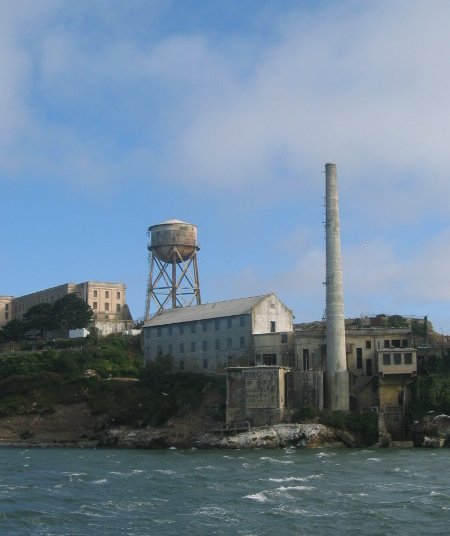 We took the boat to Alcatraz yesterday and I was surprised how fascinating I found the place. It's a tourist mecca and I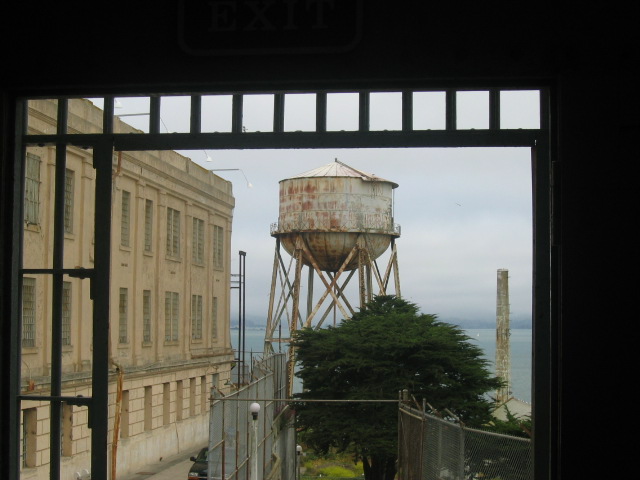 loathe being herded into these activities. But the crumbling monument is testimony to a much different age, and despite the mindless shuffling sheeple, I enjoyed the tour.
Most interesting to me was the two factors which contributed to the prison's closure. First, the deterioration of the structure. Because of its location in the Bay, the wind and salt air have pummeled the brick and mortar, leaving immense wounds and crumbling facade. Secondly, the changing philosophy behind incarceration — a shift away from punishment to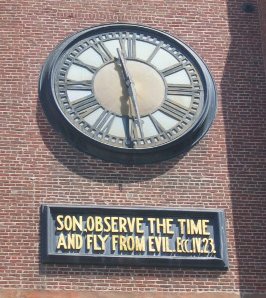 rehabilitation — made Alcatraz a bastion of political incorrectness. The solitary confinement cells in D Block are seriously disturbing.
Deciding on a daily agenda is almost as hard as driving around here. While Lisa and the girls could shop indefinitely, I'm veering towards different fare, like slumming in Haight- Ashbury, browsing five-story book stores and finding the mythical Church of Satan. Oh well, as long as I can do what I want to do, I can flex with the best of them. The pic below is from our balcony — Babylon, huh? Anyway, today its off to the Golden Gate Bridge, Muir redwoods, North Beach, Mitchell's ice cream and back home. . . where I will, undoubtedly drop. Greetings from the City by the Bay!