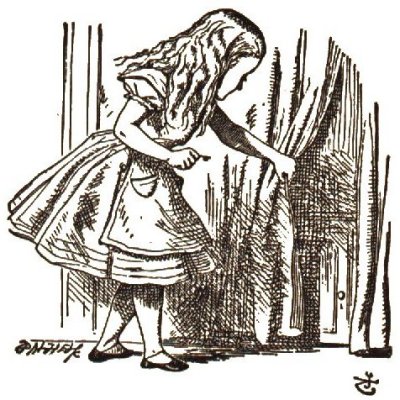 After reading THIS INTERVIEW with Madeleine L'Engle (thanks Chestertonian Rambler for the link), I was tempted to title this post Loopy L'Engle or Christian Author Loses Footing. Really, it's a brief, interesting interview. There's just a couple of comments that left me kinda cross-eyed. Like, this:
Q: What are you against?

L'Engle: Narrow-mindedness. I'm against people taking the Bible absolutely literally, rather than letting some of it be real fantasy, like Jonah. You know, the whole story of David is a novel … Faith is best expressed in story.

Q: If the Bible is not literally true, does that mean we don't need to take it seriously?

L'Engle: Oh no, you do, because it's truth, not fact, and you have to take truth seriously even when it expands beyond the facts.
Danger Will Robinson! Danger! The Bible is "truth, not fact." Did I get that right?
Perhaps it's an exercise in semantics or just a symptom of our postmodern age, but when did truth and fact get divorced? According to Dictionary.com, the primary meaning of "truth" is 'Conformity with fact or actuality.' I actually have a head on my shoulders. Any assertion otherwise — based on lack of sleep, heavy drinking, or e. coli poisoning — is simply not true. But apparently, this reasoning no longer holds water.
The following word was chosen as the Word of the Year both in 2005 and 2006: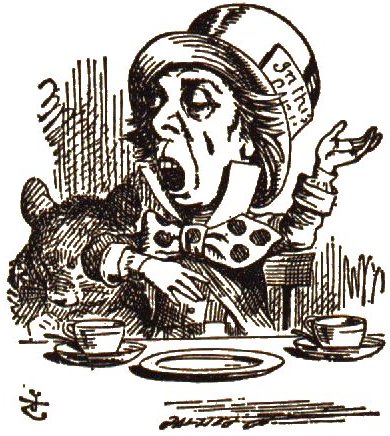 Accordingly, the word is used "to describe things that a person claims to know intuitively or 'from the gut' without regard to evidence, logic, intellectual examination, or actual facts." For instance, I cannot factually prove the Dodgers are on their way out of the playoff hunt, but I seem "to know [it] intuitively or 'from the gut'" (a sinking feeling I get every year this time).
In this way, the Bible is effectively castrated.
Ms. L'Engle: "I'm against people taking the Bible absolutely literally, rather than letting some of it be real fantasy, like Jonah." In other words, Jonah is a metaphor, a fairy tale, a vehicle to convey truth rather than an actual historical person / event. No doubt, some biblical stories ARE metaphors. Jesus spoke in parables and it's fairly clear when He did. The problem is when we make the story of Jesus a parable.
Here's the issue:
The Bible presents the story of Jonah, not as a myth, but as a factual, historic event
Jesus confirmed the factuality of the Book of Jonah
This is so very important. Look at the words of Christ:
. . . just as Jonah was three days and three nights in the belly of the sea monster, so will the Son of Man be three days and three nights in the heart of the earth. (Matt. 12:40 NASB)
According to Christianity, the most important historic event was the Resurrection of Christ. If Jonah was a myth, make-believe, then why would Jesus cross-reference a real — and really important — event with a non-factual "fantasy." This effectively undermines the historical accuracy of Scripture and mythologizes the most important event in biblical history.
When the Bible presents something as an historical FACT, who are we to say it's not?
That's the problem with a non-literalist position: We become arbiters of what's TRUTH and what's FACT. So anything I seriously question — like someone parting an ocean, walking on an ocean, or living for three days in the belly of a fish underneath an ocean — I just call it truthy.
But isn't this what James Frey got canned for?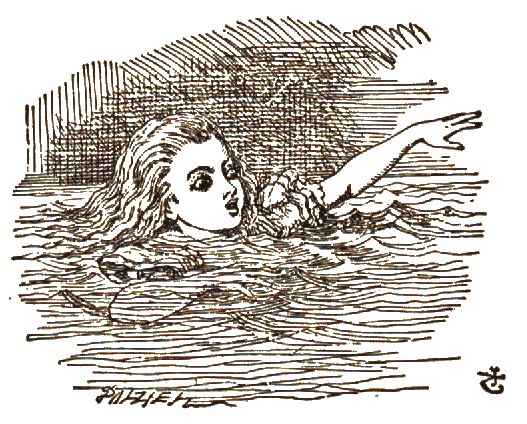 Though all truth cannot be immediately confirmed by fact, where there is truth, facts will follow. It is a symptom of our modern age to think otherwise. While other religions are built upon assertions, creeds and disciplinary systems, Christianity is built upon a series of historic events. If someone can disprove the factuality of any of these events, the truth of Scripture is undermined. Or, like the apostle Paul said
. . . if Christ has not been raised, our preaching is useless and so is your faith. (I Cor. 15:14 NIV)
If the Resurrection never really happened, and Jesus never really lived or died, then why the heck should I believe anything He supposedly said? Because it's truthy? In that case, I feel like I don't have a head on my shoulders. Can you prove me wrong?