Well, I finally got an office. Actually, it's CD's old bedroom. He figured it was time to spread his wings,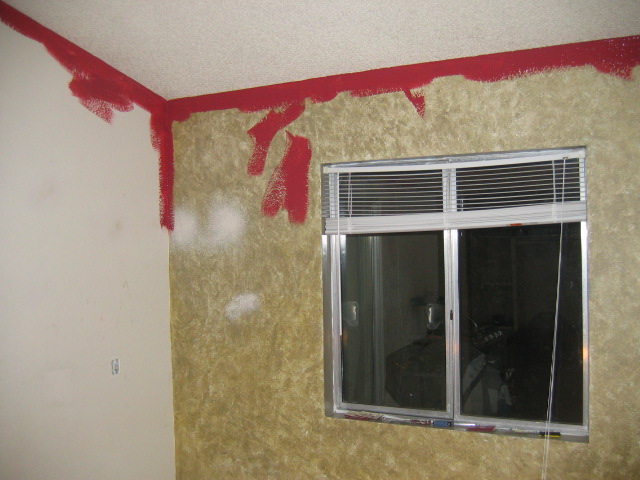 although he didn't go far — he's across the hall from Theo at Meme and Jake's. Anyway, I have great aspirations for my new office digs. I'll be pecking away at the project for probably the next year.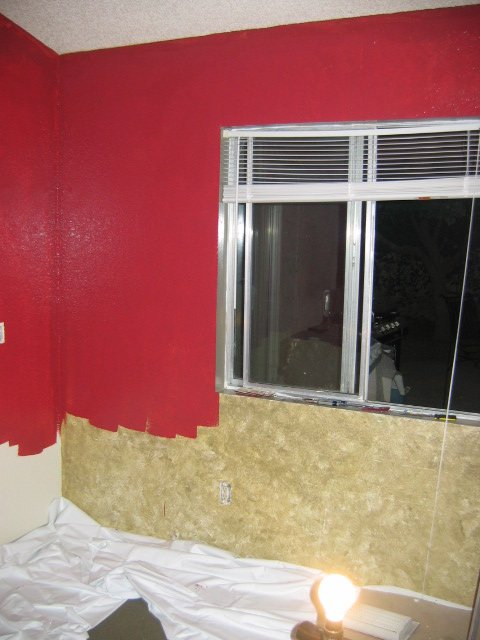 Here, I'm aiming for a burgundy colorwash. (I've got a thang for dark accent colors.) Reds are typically a clear base, which means mega coats — in this case, three. Then it's overlaid with darker shades (below), creating a sense of depth. Actually, it's intended to replicate an hallucinogenic dream state for those days my creativity requires a kick start.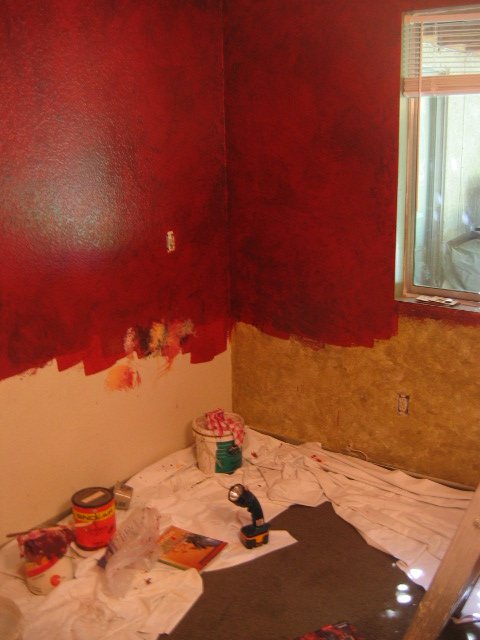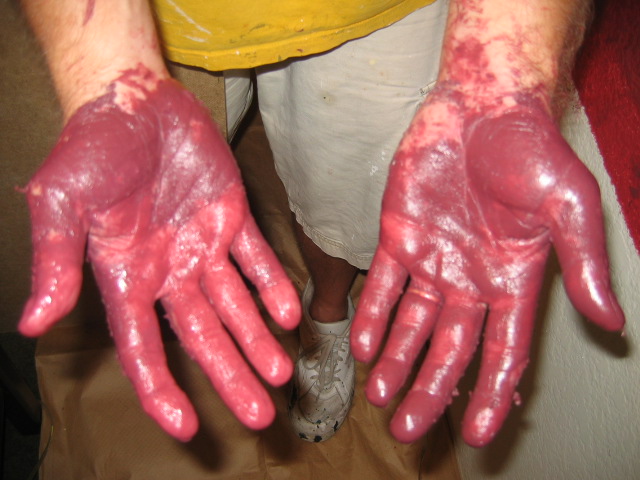 Colorwashing is a messy affair, as you can see. I had paint under my nails for two weeks!
Anyway, some paneling follows in — what else? — black. At first, I wanted to distress the paneling. But it just looked too raggedy so I went solid with it. (Cool hydra light, huh?)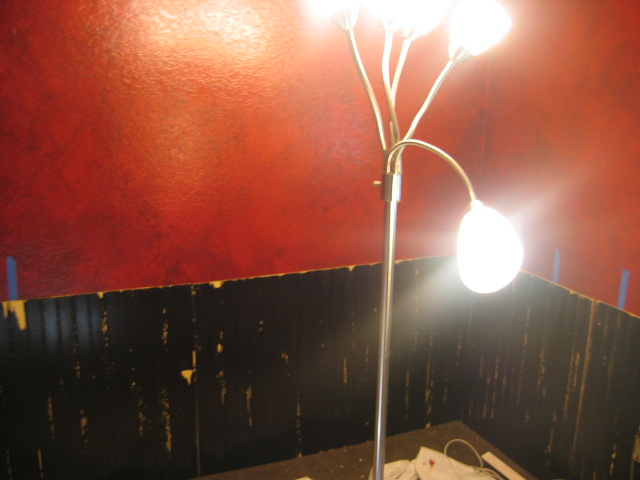 At this point I added a chair rail and "spreckled" the walls with — what else? — black. This process is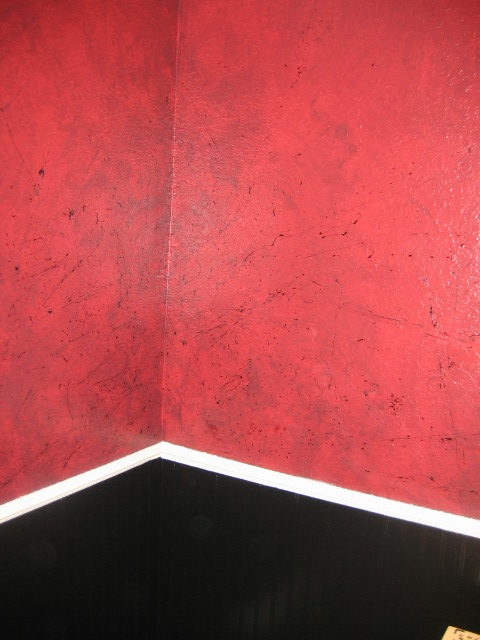 pretty wild; it involves flinging paint. I used a paint brush, a tooth brush and my fingers to get this splatter look. Jackson Pollock would be proud!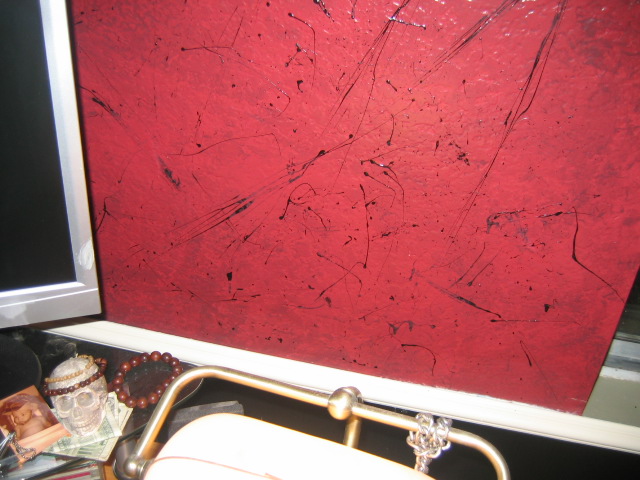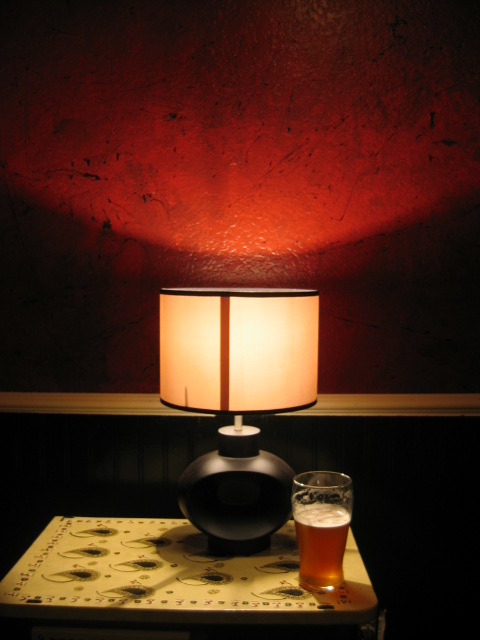 Still working on furniture. The paisley end table will get repainted, but I'm digging on the retro oval lamp. I've got lotsa ideas for wall hangings. My first was this Felix the Cat tin. Felix inspires me to reach into my bag of tricks whenever I'm in a fix. I've already decided on the next pic: A framed movie poster of one of my favorite sci-fi classics. Check it out HERE.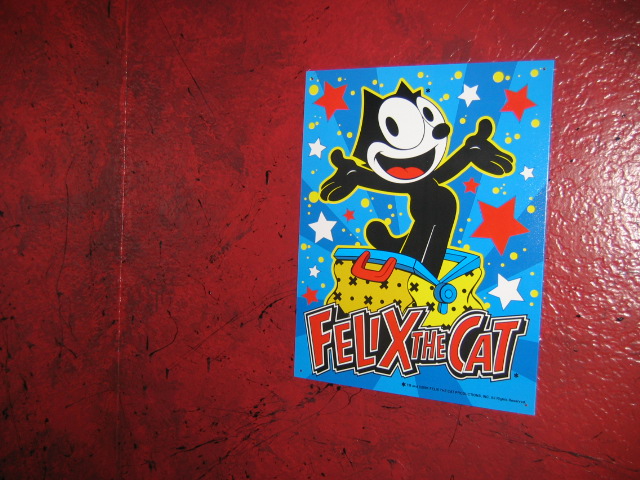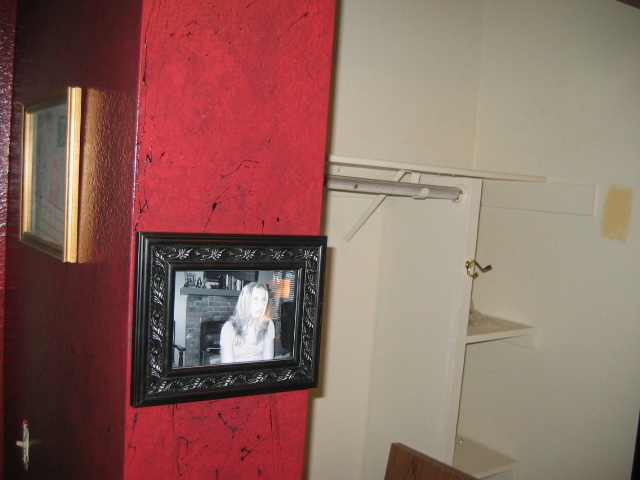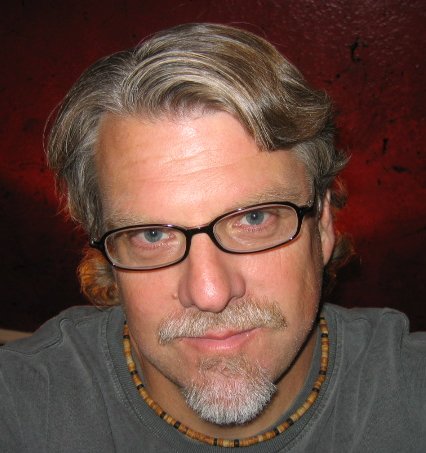 My next project is the closet up there. I'll be converting it to a bookcase and draping it with bamboo beads. Exotic, eh?
Okay, so that wraps up stage one of the new office digs. I've relocated my desk and grown a goatee for the occasion — rather Van Gogh-ish, don't you think? Oops! Isn't he the dude that went bonkers? Anyway, it's off to look for a low-back leather chair (I've got my sights on a mellow yellow.) Until Phase Two, happy spreckling!