The media relishes exposing disgraced conservatives, especially those who tout traditional family values. So when Republican Senator Larry Craig was arrested by an undercover police officer for lewd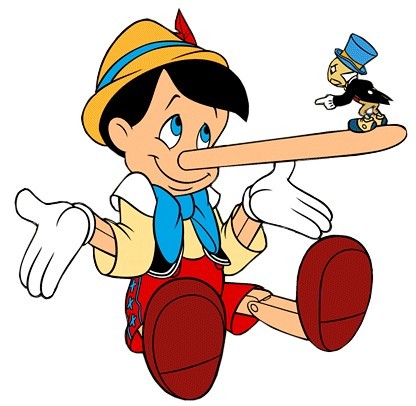 homosexual conduct in an airport men's room, you knew they'd be all over it.
Political scandals are becoming commonplace, and by Washington standards this one is fairly run-of-the-mill. But because of Craig's avowed conservatism and avid opposition to the gay agenda, charges of hypocrisy are now flying.
Apart from Mr. Craig's guilt or innocence, the response to the story — primarily the liberal response — illustrates a logical fallacy in how many approach moral and ethical indiscretion.
Most people mistakenly assume that hypocrisy automatically invalidates one's position. Nietzsche, ever hostile to Christianity, said "If they want me to believe in their Savior. . . His followers will have to look more like men who have been saved!" — as if the facts about Christ's life, death and resurrection are dependent upon my conduct. Christianity has survived centuries of its own idiots; thankfully, it does not require my perfection for its perpetuation.
The truth is you can't judge the validity of any religion, philosophy or value strictly by the conduct of its adherents. There are bad Buddhists, bad vegetarians, and bad environmentalists. However, their "badness" does nothing to invalidate the ideal of their positions. Hitler was, after all, a vegetarian. Yet his inhumanity is no reason to eschew cabbage and artichokes. Likewise, the possibility that Larry Craig is a homosexual would not necessarily nullify his opposition against the lifestyle.
When the Democrats re-took the Senate, they pledged a push for improved ethics. Sounds great, right? Not long after the promise, Louisiana Democrat William Jefferson was charged with multiple counts of bribery. Question: Does Jefferson's lack of ethics invalidate his belief, and ours, in the need for higher ethics. Absolutely not. If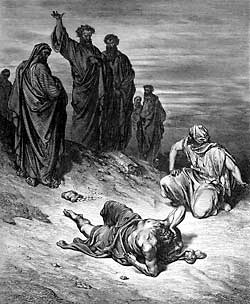 something is true or virtuous it should be defended, even if the one defending it is a liar.
Does this mean conduct doesn't matter? In relation to truth, no it doesn't. How we behave cannot alter the truth. However, truth apprehended inevitably impacts behavior. But there's a catch: None of us perfectly embodies the values we profess. In fact, the higher standards one possesses, the more of a hypocrite they will inevitably be.
In some ways then, hypocrisy reinforces, rather than undermines, one's beliefs. The evolutionist can hardly be slighted for acting like an ape, after all, he is one (according to him). It's those who believe we're more than animals who get judged by a higher law. Larry Craig is being judged by his own standards. William Jefferson is being judged by his own standards. Their hypocrisy is evidence of something ideal. If what they say is true, then they should live up to it. But the fact that they don't says more about them, than their convictions.
If immoral actions automatically invalidate one's ideals and principles, then we're screwed — conservatives, liberals, environmentalists, vegetarians, all of us. Why? Because nothing worth believing can ever be fully lived up to. In this, we are all hypocrites.