By the looks of it, the ongoing conversation about contemporary worship is alive and well. Last week, two of my regular blog stops revealed more bits of the dialog. Brett McCracken had an interesting post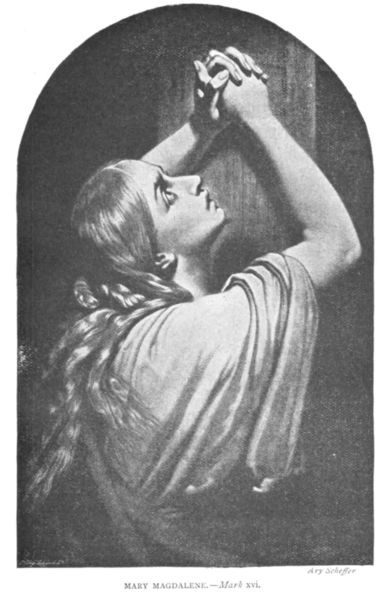 entitled The Tragedy of (Most) Modern Worship Music. Then over at L'chaim, Heather Goodman contemplates similar themes in a piece entitled In the Name of Love. Both posts are critical of contemporary worship, in different ways, and generated a lot of good comments. You should read them.
Why do we keep coming back to the topic of worship? Here's a couple of reasons, off the cuff:
Worship is intrinsic to a healthy Christian life, often considered the scaffold for all other disciplines
Every church "does worship" — it is basic to what we call church
Music is constantly in flux; these ongoing cultural shifts force us to readjust or reinterpret our views on worship
Worship music has become a massive industry, one of the best selling CCM genres
I'm sure there's other reasons why worship is — and should be — an ongoing topic of discussion. Apart from these issues, the topic interests me is because, for about 15 years of my early church experience, I was a worship leader. Reluctantly thrust into the role at an early age, no one provided me a how-to manual. All I had was "a red guitar, three chords and the truth." The rest I learned on the fly.
I wonder that contemporary worship has become an easy target. On any given Sunday, these charges can be leveled against any worship service:
The music is too loud
The music is too soft
The congregation is too stiff and reserved
The congregation is too loose and disorderly
The musicians are performing, not worshiping
The musicians are cold, joyless, unemotional
The music is unprofessional, amateur
The music is too polished and scripted
The worship is too short
The worship is too long
The music is too contemporary, too worldly
The music is not contemporary or relevant
Believe me, I've heard them all. In a way, contemporary worship is in a no win situation. On the one hand are those pulling us back toward more traditional forms, on the other are those challenging us to expand the tent pegs of our understanding. And, in the middle, are those who just mimic what's current. Some prefer the more liturgical, others the more informal; some prefer the more contemplative, others the more celebratory. No wonder contemporary worship has become a tug-o-war!
Needless to say, the inexperienced worship leader can be easily overwhelmed.
We all have an ideal of what worship should be. . . and maybe that's the problem. The Bible does not provide a checklist — When you do these five things, you're really worshiping. In fact, the biblical injunctions are not very explicit. There's few external measurements for true worship. What does it involve? Singing, speaking, or silence? Contemplation, celebration, or cleaning the toilets once a week? The fact is, it can be all or none of the above.
Ultimately, if true worship is an exchange between an open heart and its Maker, then how a person worships is incidental. As shallow and unoriginal as I think most modern worship songs are, I cannot discount the possibility that people will genuinely worship with them. This is not a license for shallowness and un-originality, but an admission of how difficult it is to wrap our arms around the topic. The moment I say we need to be more Pentecostal in our praise, the traditionalists pummel me with their hymnals. If I suggest longer worship sessions, I am lectured about the importance of preaching the Word of God. If I choose a simpler, more "home-spun" presentation with amateur musicians, the "professionals" leave the church because of its unconcern for the arts.
I'm wondering how much of our criticism of modern worship is based on biblical precepts and how much is based on our own personal preferences? I'm with Heather, wanting to see more enthusiasm and abandon in my fellow worshipers. But I also attend rock, heavy metal and hardcore concerts (which makes me slightly less predisposed to pipe organs and choral robes). And I'm with Brett, wanting to see less commercialism, more honesty and artistic excellence in our worship. However, the "career worship leader" might have a pure heart and Billy Bob's un-tuned banjo could sound like a harp in God's ears.
Could it be that, when it comes to worship, Scripture intentionally leaves room for personal preferences, different cultural expressions and — more importantly — individual and/or corporate idiosyncrasies and immaturities?