I was initially going to title this post "Is Dean Koontz a Christian?",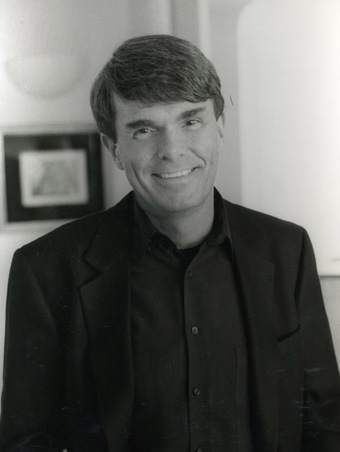 but I felt that would come across as presumptive, cheeky. I mean, who am I to judge anyone's spiritual state? Yet despite the sensitivities the question provokes — and for reasons I'll expound upon in this post — I think it's understandable and maybe even necessary that we ask it.
Shortly after the gals at Novel Journey ran an interview with Dean Koontz, I received this email from a writer friend:
Hey Mike,

. . .will you give me your thoughts as to whether or not Dean Koontz is a Christian or not. I know it might seem strange, but I would really value your opinion on it.
It still surprises me that anyone gives a rip about my opinion. Nevertheless, the question isn't nearly as "strange" as the email author thinks. Anyone who's read Koontz knows that he veers often into areas of theology, the afterlife, evil and redemption. In fact, this is a fairly common question asked by Christians who have read Koontz. I promptly responded with this email:
I've read three of his books and several interviews. Koontz definitely explores existential themes through a Christian-like framework, i.e., there's one God, we live in a Moral universe, pursuing Good is better than amorality, there is a hell, we are more than biological mistakes, etc. Still, I'm not aware of a straight-forward admission on his part to being a Christian. Perhaps it's all the better seeing how Christians would immediately own him and his fiction… or judge him. [An editor of a well-known publishing house] told me personally that he believes Koontz's stuff is more "Christian" than half the similar CBA fiction. I think that says a lot.

I tend to be a bit liberal when it comes to judging people's spiritual state. No doubt, salvation is a (1) Process as much as a (2) Moment. I see it as a sliding scale that moves toward or away from God. Everyone is on this continuum, moving closer to or further away from Heaven. While I don't know if Koontz has "passed from death to life" (the Moment part of the Process), he definitely appears to be moving closer rather than further away. So while I'm unable to say he's a believer, I'm pretty sure he's in Process. Where that places him with God at this moment, who can say?
Yeah, I said I'm "a bit liberal," for anyone seeking ammo. Anyway, the writer responded saying they'd Googled "Koontz and Christianity" and discovered THIS INTERVIEW with the author conducted by the National Catholic Register earlier this year. In it, Koontz describes why he converted to Catholicism:
Catholicism permits a view of life that sees mystery and wonder in all things, which Protestantism does not easily allow. As a Catholic, I saw the world as being more mysterious, more organic and less mechanical than it had seemed to me previously, and I had a more direct connection with God.

I feel about Catholicism as G.K. Chesterton did — that it encourages an exuberance, a joy about the gift of life. I think my conversion was a natural growth. Even in the darkest hours of my childhood, I was an irrepressible optimist, always able to find something to fill me with amazement, wonder and delight. When I came to the Catholic faith, it explained to me why I always had — and always should have — felt exuberant and full of hope.
The idea that "Catholicism permits a view of life that sees mystery and wonder in all things, which Protestantism does not easily allow," is an interesting one and worth exploring later. Either way, here Koontz clearly aligns himself with the bright side of the Force. In fact, contained in this interview is the answer to the question we'd been noodling:
I don't shy away from having violent things happen, but I don't dwell on it. I feel, AS A CHRISTIAN, writing books that have a moral purpose to them, it's actually incumbent upon me to write about evil, because this kingdom is Satan's and he is the prince of the world. It's here and it's among us. (emphasis mine)
So there it is in black and white: Dean Koontz considers himself a Christian.
But why does this matter? Why should we even concern ourselves with the best-selling author's spirituality? Fact is, many would say we shouldn't. Faith is a personal matter, as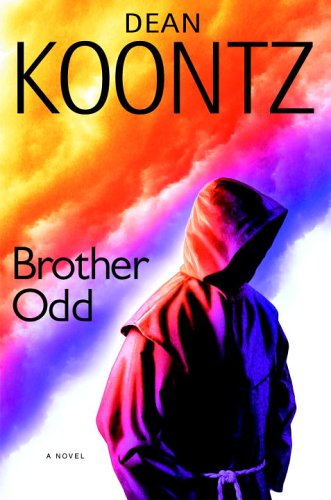 the mantra goes. It's between him and God. Besides, he's a horror writer. And as long as he keeps writing good stories, who cares? Nevertheless, if the email above is any indication, Christians are extremely interested in Koontz and Christianity. But is this a good thing?
I got saved around the time that Bob Dylan was "allegedly" converted. His "Slow Train Coming" remains one of my all-time favorite "Christian" albums. Nevertheless, it wasn't long before Dylan veered away from the CCM and toned down the religious rhetoric. Mind you, he still managed many apocalyptic, biblical themes. It just wasn't overt, preachy. Needless to say, his conversion was questioned and he was exiled off his own bandwagon. I still think Dylan maintains a wonderfully subtle, edgy Christian aura. But as far as Contemporary Christian Music goes, he's way, way under the radar.
Christians are notorious for this. We use "celebrity conversions" to bolster our credibility. But once the star stops speaking to the choir, stops measuring up to our conception of what a Christian musician / actor / filmmaker / author should be, we withdraw our support and even question the artist's spirituality. Part of this is due to our motivations, the other to a shallow understanding of "Christian art."
I am interested in Dean Koontz's religious beliefs, not because I want to stamp him "CBA approved" or put him on a pedestal, but because I am deeply interested in Christians in the arts. We should be grateful that God is at work in the hearts of such talented, influential people. But we should also check our desire to box them in and make them fit a pre-conceived mold. This is why I personally applaud both Koontz's outspokenness about his faith and his willingness to write good, thoughtful, non-preachy, Moral fiction. The last thing we need is to include Dean Koontz in the "Christian fiction" camp. . . even if the fiction he's writing is more Christian than half the stuff in the CBA.