I'm probably not the only conservative disillusioned by the four remaining Republican nominees. But my political malaise goes far deeper than having to choose between a Mormon and a liberal — it concerns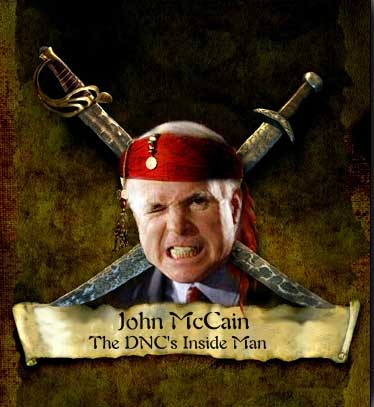 politics in general.
Is it just me, or do Christians place far too much import on politics? Don't get me wrong, I believe Christians should be involved socially and politically, and that God's kingdom and Man's kingdom do, occasionally, cross paths. Jesus said "Render unto Caesar the things that are Caesar's" (Matt. 22:21), thereby preventing us from total isolationism. But just how much we need to be involved in Caesar's palace is another story.
Though I'm up on political talk radio, I've caught myself snickering at the recent hysteria many of the conservative talk show hosts are exhibiting concerning the potential endorsement of John McCain.
Talk radio pioneer Rush Limbaugh said that if McCain or Mike Huckabee are nominated, "it's going to destroy the Republican Party." Mark Levin calls the senator "John McLame." On Monday, Laura Ingraham said she was "concerned about the mental stability of the McCain campaign" and had cuckoo-clock sound effects accompany his words.

"Sen. McCain is a great American, a lousy senator and a terrible Republican," Hugh Hewitt told The Associated Press. "He has a legislative record that is not conservative. In fact, it is anti-conservative."
But the panic doesn't end there. Paul Weyrich, president of the Free Congress Foundation and a founder of the conservative Heritage Foundation and the Moral Majority, said "McCain hates strong conservatives. McCain hates the religious right" and conservative diva, Ann Coulter said that if John McCain gets the nod, she would support Hillary Clinton.
For the record, I don't like John McCain either. His positions on immigration, taxes, stem cell research, global warming, and gay marriage differ from mine and most evangelical voters. But will his nomination,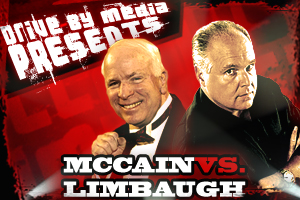 as Limbaugh suggests, "destroy the Republican Party"? Give me a break! And if it does, maybe the GOP needs destroyed.

All this hand-wringing makes me wonder if one of the big losers in this election, so far, isn't conservative talk radio. That was columnist Michael Medved's point when he called talk radio "a medium that has unmistakably collapsed in terms of impact, influence and credibility because of its hysterical and one-dimensional involvement in the GOP nomination fight." At one time, conservative blogs and talk radio were feared (by liberals) to be brainwashing the masses and steering the country toward fascist control. The Fairness Doctrine was introduced to curb what was perceived as rampant Right Wing propaganda. But with the New Media apparently unable to lead the "sheeple" to greener pastures, I guess freedom of speech is safe once again.
Hey, I like Rush, Ingraham, Hewitt and Hannity. But is it possible they've constructed an echo chamber of their own making, a level of self-importance that, as Medved suggests, "has unmistakably collapsed in terms of impact, influence and credibility"? Then, to top it off, you have Joe Scarborough saying that McCain can't win without Rush Limbaugh and James Dobson's endorsement. Limbaugh and Dobson? Is that who's steering the Right Wing? The Pundit and the Preacher? Maybe McCain was correct when, during the 2000 campaign, he said that the Religious Right had a "stranglehold" on the Republican Party.
I have long felt that evangelicals' preoccupation with politics isn't exactly biblical. To be sure, there are two extremes among American Christians regarding politics:
Politics is an essential tool to implement and enforce Christian principles and values
Politics is completely irrelevant to the furtherance of God's kingdom
The first position produces activists, and compels devout social action and accountability; the second position produces separatists, and leads to retreat, isolation and social disconnectedness. From my vantage point, neither are biblical.
When Jesus issued that classic statement — "Render unto Caesar the things which are Caesar's, and unto God the things that are God's" — He set forth a wonderful balance. Like it or not, we live under God and Caesar, and both demand their due. As Christians, we know God's kingdom will prevail, and we should work heartily toward its establishment. But in the meantime, Caesar rules and — fo'shizzle — we have a say in which Caesar rules!
The fact is: America has survived bad presidents and will do so again. . . whether it's Clinton, Obama,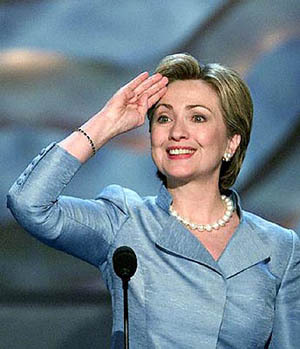 Romney or *gasp* John McCain.
However, the real soul-searching for this evangelical voter is not whether or not I will support McCain. (When it comes right down to it, I'll hold my nose and pull the lever for the liberal Arizona senator.) The real challenge is whether I will quaver and kowtow at the shrill threats and dire predictions of the conservative pundits. (Weren't these the same folks who said Bill Clinton would destroy America?) It's the beauty of the evangelical position that, though we may work hard to champion causes and elect candidates, God reigns in spite of who occupies the White House. Politics are important, but they cannot change the human heart. And changing the heart is what Christians should be about.
Super Tuesday will come and go, swallowed by lotsa not-so-super Wednesdays, Thursdays, and Fridays. Without bloodshed and riot, we will eventually elect a president. Some will hail the chief, others will not. Scandals will follow, along with overspending and abuses of power. But as for me, I will "render to Caesar the things which are Caesar's". . . and keep my eyes fixed firmly upon the Throne.