So I'm still catching up on last year's music. Sure, I've got a list a mile long and a feeling I'll never get up to date. Nevertheless, I've plied these beauties out of the year-end lists, and interspersed them with some of my own. Here's a recap of what's currently occupying my iPod:
* * *
I'm Not There, various artists — The soundtrack to 2007's Academy Award nominated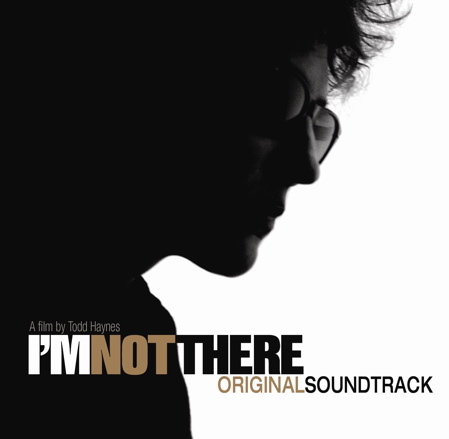 faux-biopic of legendary singer/songwriter, Bob Dylan, is an eclectic wishlist of contemporary artists covering the Father of Folk. As someone who's respected, but never really owned much Dylan, this CD has been a welcome treat for me. There's a wealth of songs on this double disc — 34, to be exact, so there's no shortage of pieces. Bands like Sonic Youth, Cat Power, Yo La Tengo, the Hold Steady, Pearl Jam's Eddie Vedder, and Wilco's Jeff Tweedy, reenact a diverse selection of Dylan songs, both hits and more obscure numbers. My favorites: Willie Nelson & Calexico's Senor (Tales of Yankee Power), and John Doe's rendition of one of Dylan's "Christian classics," Pressing On. It's a great bridge for the modern listener to one of rock's icons. A fantastic album!
Over the Rhine, Trumpet Child — Linford Detweiler and Karin Bergquist, the husband-and-wife core of OtR, have been, for the last 15 years, building an archive of some of the richest alt-folk out there. Their double album Ohio, was recently named by Brett McCracken as one of the Best "Christian" Albums of All Time. The Trumpet Child, while not reaching those heights, is still a great addition to the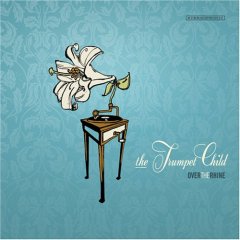 canon. It's a bit of a change of pace — a jazzy slice of Americana, filled with lazy horns, lilting piano, and sultry vocals. Christianity Today calls it "a playful, flirtatious romp," and Paste magazine listed in their Best of 2007 list. My faves: The title song, Trumpet Child and the airy If a Song Could be President, which can be heard at Over the Rhine's Myspace Page. The entire album's a real joy to listen to.
Project 86, Rival Factions — Andrew Scwab and company have come a long way from the metal rap-rock of their early days. With song titles like "The Forces of Radio Have Dropped a Viper into the Rhythm Section" and "Put Your Lips to the TV," their lyrics are still as cerebral and brooding as ever (in fact, frontman Scwab has written several books of poetry). But with Rival Factions, the group's sixth album, their cryptic messages and rage-filled thrashing has given way to a pared-down, pumped up, even *gasp* danceable, disc. The synth beats and sing-along choruses hearken back to 80's pop, and between the energy and the brevity of the songs (the album is less than 35 minutes long) we get the sense that the band has turned another corner in their musical evolution. Granted, P86 is not for everyone (just ask my wife), but these guys are way more than three chord Neanderthals. Plus, it's great treadmill music!
Peter, Bjorn and John, Writer's Block — Here's another band that made many year-end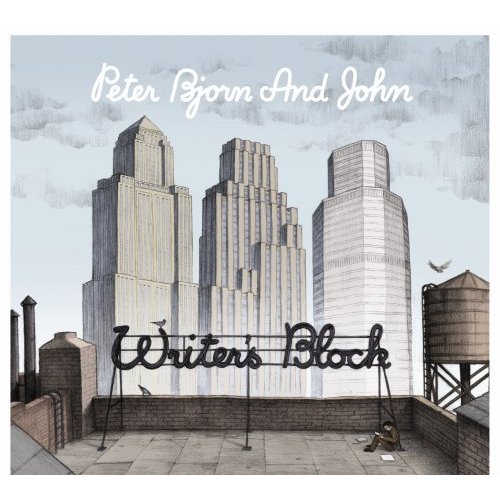 best-ofs. It's uppity über-pop from a trio of Swedes, an album that bleeds sixties sensibilities. The opening number, "Objects of My Affection," sets the thematic tone: "And the question is: Was I more alive then than I am now? / I happily have to disagree/ I laugh more often now/ I cry more often now/ I am more me." The album is an ode to self-realized, feel-good folk-pop. The foot-tapping bass lines, simple melodies and infectious whistling, give Writer's Block an easygoing, warm vibe. Their big hit from the album was "Young Folks" (thanks to its appearance on Grey's Anatomy), but the love ballad "Paris 2004" is my personal fave. A fun, change-of-pace record (especially after P86).
Sarah Groves, Tell Me What You Know — As I wrote in my last Listening Log update, I'm a recent convert to Groves' music. Her last album, "Add to the Beauty," took me by surprise with its heartfelt, poetic, worshipful sound. One Christianity Today reviewer says of Groves, ". . .she's one of the few artists on the planet who combines faith and artistry so well in songcraft." Her new album presses that issue, addressing a range of emotions and issues, from finding hope amidst hopelessness to social justice. The liner notes give us a glimpse into her motivations, with songs inspired by stories from International Justice Mission, "Alfred and the people of Rwanda," and the prison letters of Dietrich Bonhoeffer. The mixture of folksy ballads, jazz-tinged pop, and contemplative piano numbers, make this is a terrific, thoughtful album. (An added bonus: She's performing in concert around the block next month!)

Radiohead, In Rainbows — Here's another album that received oodles of press, not just for its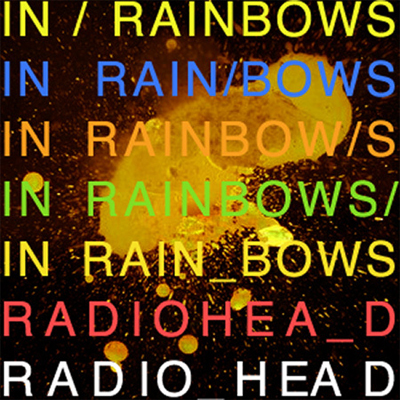 unique release (pay-what-you-want downloads), but for the caliber of music. With In Rainbows, Thom Yorke and crew continue to show why they're one of the most important, innovative bands around. Here, they've traded in the abstract electronica of the "Kid A" era for more traditional, guitar-centric rock. It's really an ingenuous synthesis of elements that have made Radiohead so unique. It's "The Bends" meets "Hail to the Thief," a brilliant combination of synths and strings, snappy drums undermined by Yorke's familiar dystopian angst. There's even an unnerving, lounge-like number to boot. Dare I say In Rainbows is the most accessible Radiohead release since The Bends. This album's been on my turntable non-stop. Definitely one of the best Radiohead albums, and one of the best discs of 2007.
* * *
So there you have it! The CD's are piling up with a new shipment on the way. And my new ultra-expensive earbuds just give me one more reason to disappear. So how about you? Got anything notable on your listening log?