Ever since Marlon Brando sent loincloth clad Sacheen Littlefeather to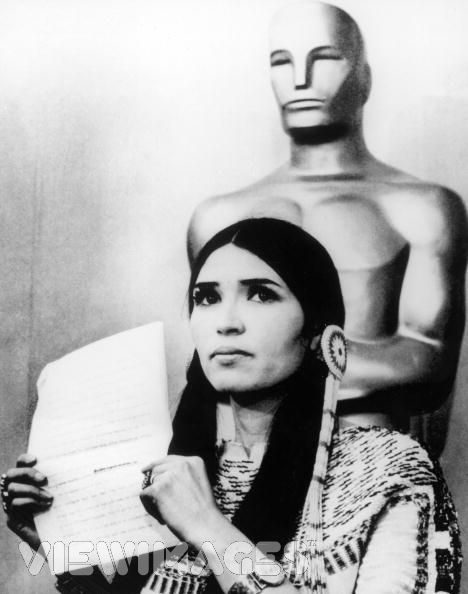 pick up his Best Actor Oscar for The Godfather, politics has been interjected, often obnoxiously (see Michael Moore's acceptance speech for Farenheit 911), into the Academy Awards. Gone are the days when actors kept their causes to themselves. With Sunday night's presentation projected to reach tens of millions, why should we expect the glitterai to suddenly shut up. So rather than predict who will win what category, the cranky conservatives at Decompose offer their own prognostications.
QUESTION: Who will be the first celebrity to mention politics?
ANSWER: Host Jon Stewart (w/in the first monologue)
QUESTION: What political cause / social issue will be referenced most during the show: a.) Global warming b.) Darfur c.) War in Iraq d.) Upcoming election e.) Health Care?
ANSWER: Hands down: d.) The election
QUESTION: How many times will the Bush administration get applauded?
ANSWER: The same number of times Johnny Depp washed his hair this month: ZERO!
QUESTION: How many times will Barack Obama be applauded?
ANSWER: Whenever his most holy name is uttered
QUESTION: What number of nominated documentaries DO NOT address a political / social issue?
ANSWER: None
QUESTION: How often will Juno be called a pro-life film?
ANSWER: The same number of times the Bush administration will be applauded
QUESTION: What nominee wants a Communist dictator to deliver his acceptance speech?
ANSWER: Some sicko
Rock on, Oscar! Here's rooting for Daniel Day Lewis, the Coen Brothers, and limited liberal blather.