Thanks to Jacob for the heads up on this. We talk "church" often and have both become disillusioned with the American church's dysfunctional programmatic models. Nowadays, most U.S. churches are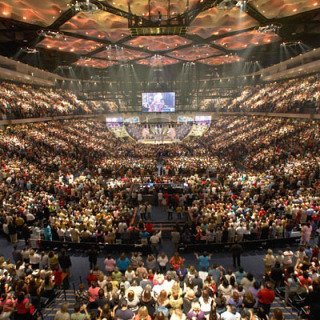 designed like businesses, with the pastor being the CEO, the church's ministry being a "product," and its members being "consumers." "Church" has come to be seen as a building we go to, its "ministry" consists of a collection of programs, and its "business" is to cater to the needs of its audience. For better or worse, it's a model many American churches have adopted.
And no church has done more to further this model than Willow Creek Community Church in South Barrington, Illinois.
Willow Creek is typically referenced as the most influential church in America, with Time Magazine once listing Pastor Bill Hybels as one of the 25 Most Influential Evangelicals in America. Willow Creek, in large part, ushered the "seeker-sensitive" movement into American churches. This model emphasizes a "culturally relevant" approach to ministry, one that crafts its message to the needs of its audience. Several pastor friends of mine have built their church upon the Willow Creek model, and have attended many of Bill Hybels' seminars. While some have critiqued and distanced themselves from the seeker-sensitive model, its influence has permeated our concept of "church."
Which makes Willow Creek's recent admissions that their approach is flawed all the more fascinating. From the Townhall article:
Willow Creek has released the results of a multi-year study on the effectiveness of their programs and philosophy of ministry. The study's findings are in a new book titled Reveal: Where Are You?, co-authored by Cally Parkinson and Greg Hawkins, executive pastor of Willow Creek Community Church. Hybels himself called the findings "earth shaking," "ground breaking" and "œmind blowing." And no wonder: it seems that the "experts" were wrong.

The report reveals that most of what they have been doing for these many years and what they have taught millions of others to do is not producing solid disciples of Jesus Christ. Numbers yes, but not disciples. It gets worse. Hybels laments:

Some of the stuff that we have put millions of dollars into thinking it would really help our people grow and develop spiritually, when the data actually came back it wasn't helping people that much. Other things that we didn't put that much money into and didn't put much staff against is stuff our people are crying out for.

If you simply want a crowd, the"seeker sensitive" model produces results. If you want solid, sincere, mature followers of Christ, it's a bust. . .
The problem, as Hybels admits in THIS VIDEO recorded at last year's Leadership Summit, is that the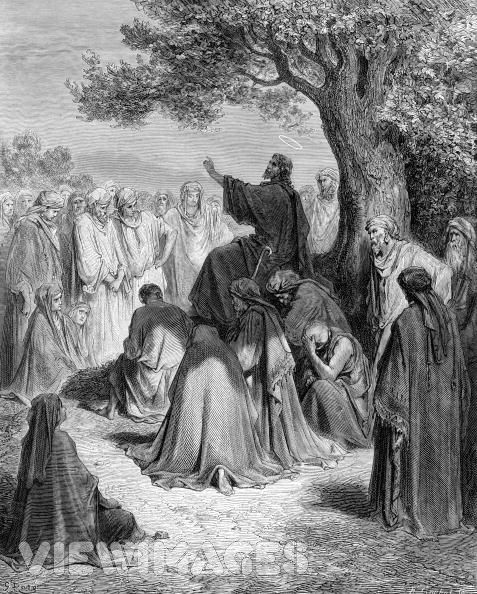 seeker-sensitive model, while it attracts and holds visitors, DOES NOT PRODUCE SELF-FEEDING FOLLOWERS OF CHRIST. By crafting the Gospel to the needs of the hearers, considerable concessions have to be made. Unlike Jesus Who often made hard demands on His listeners, the seeker-sensitive model tones down the message and its demands in order to reach more people. The result is a generation of "believers" who have embraced "Gospel Lite" and who come to church expecting to be entertained and "fed," rather than significantly challenged and held accountable.
It's really the problem with so many program-oriented churches, wherein the members tend to develop an over-reliance upon the church for their personal growth. Instead of taking responsibility for "rightly dividing the word of truth" (II Tim. 2:15), these spiritually malformed infants remain on the teat, constantly relying on others to feed and serve them. As a result, we've produced a generation of Christians who go to church expecting to be coddled and entertained and ministered to. And when those demands aren't met, they simply pull up stakes and find another church.
Cultural relevance and sensitivity to spiritual seekers is important. But Willow Creek's admission is a grim reminder that a watered-down Gospel cannot produce biblical disciples.