Still catching up on last year's bests and a few oldies. It's amateur blogging at its best…
* * *
Voice of the Seven Woods — When lead guitarist Rick Tomlinson describes the band's sound as, "Pentangular acidic folk polymath fuses Turkish psych and Krautrock influences…" you get the idea this is something a tad different. It's Ravi Shankar meets Jimi Hendrix, East meets West, an instrumental flashback to an age where guitarists ruled the rock roost. Perfect background music for your next hooka party or hippie reunion. Rolling drums, fuzzy guitars, crashing symbols, bongos and, I dunno,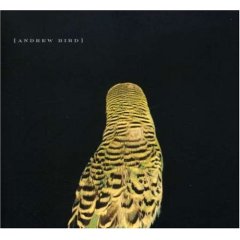 some kind of exotic flutes. Oh! And virtually no singing. The perfect break from Top 40 madness.
Andrew Bird, Armchair Apocrypha — More whistling than PB&J's Writer's Block and more oddball references than a roadside attraction. Song titles like Imitosis, Plasticities, Scynthian Empires, and Yawny and the Apocalypse, hint towards unconventional terrain. It's folk pop, full of violin-graced tunes (Bird's lead of choice is violin, although he wields the glockenspiel on occasion), with lots of quirky, but accessible numbers along the way. And, yeah, the whistling. A winsome album, and another that landed on many year end lists. Probably my favorite of recent spins.
Pedro the Lion, It's Hard to Find a Friend – I've heard about David Bazan's indie band for the longest, and finally snagged a used copy of what is often referred to as his best. Founded in '95, Pedro's had several incarnations, with Bazan always at its nexus. In spite of the changes (including Pedro's dissolution), he's managed to retain a loyal following. I'm a sucker for Christian artists pulling no punches, addressing the walk of faith with honesty and candor, even if it means cursing or using potentially offensive imagery. In that vein, Bazan refreshingly sings about relational breakups, teenagers in '87 trans ams flipping off speeding diesels, "hookers or heroin gambling or gin," and junior-high girls with "blonde hair gone brown / from removing it / waxing since thirteen." Yeah, this ain't CCM. But throughout, Bazan maintains a storyteller's ethos and an unashamed love for Jesus.
White Stripes, Icky Thump – Another album that landed in lotsa year-end best lists. Not knowing much about the band
(other than Matty's persistent props), my initial reaction was one of surprise. This is old school rock'n'roll! With so much indie stuff veering towards folk music nowadays, I'd assumed in-your-face guitar was out for Gen Next. But don't tell that to Jack White. Sometimes anthemic, often raucous, Icky Thump evokes a leather-clad G&R swagger. The glue of this album,though, is the distinct guitar sound – shrill, grinding, raw, and omnipresent. Not an album for a romantic evening with your sweetheart… unless he or she enjoys headbanging.
Feist, The Reminder — Despite being played 24/7 in Starbucks around the nation, Leslie Feist's album manages to retain its hipster cred, probably because of its style and musical depth. The Reminder achieved both critical and commercial success (no doubt thanks to the Apple ads piggybacking off her hit single). The record balances pop and lounge-like jazz, orchestra and pared-down guitar / piano numbers. But the constant is Feist's soothing, seductive vocals. And of course, it contains one of the best singles of '07, "1,2,3,4" (which, along with "This Little Light of Mine" happens to be one of Theo's favorites). Immediate "cool points" by spinning this CD.
The National, Boxer — Selected by Paste magazine as '07's album of the year. It's a bit hard to peg musically. Pitchfork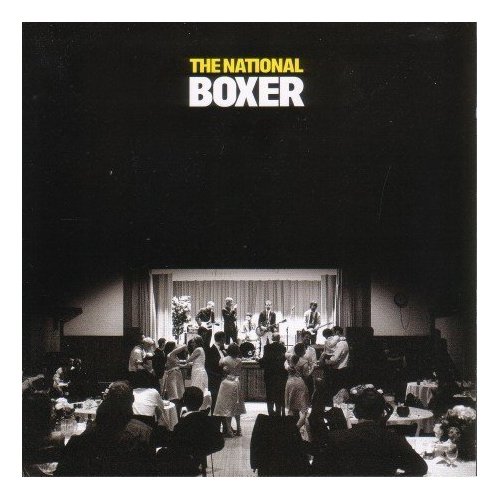 review described it as having a, "late-night, empty-city-street mood, slightly menacing but mostly isolated." Uh, I concur. Amidst the brooding rock beat there's piano, horns and strings. But tying it all together is frontman Matt Berningen's suave baritone. The lyrics are extremely literate, even poetic, and one of the highlights of this album.
You get mistaken for strangers by your own friends
when you pass them at night under the silvery, silvery citibank lights
arm in arm in arm and eyes and eyes glazing under
oh you wouldn't want an angel watching over
surprise, surprise they wouldn't wanna watch
another uninnocent, elegant fall into the unmagnificent lives of adults
While The National's sound is fairly distinct, Berningen's vocals, at times, seem ominously monotone, as if he needs to bust out in a punk invective. Don't know if I'd call this the best album of 2007, but it's definitely a solid disc.
Bill Mallonee and the Vigilantes of Love, Audible Sigh — Like Pedro the Lion, I'd heard about Bill Mallonee since way back. At first listen, he reminded me of Mark Heard, the nomadic, idiosyncratic Christian songwriter. And indeed, the connections are many. Not only was Mallonee's first project produced by Mark Heard and Peter Buck of REM, Audible Sigh is produced by long-time Heard collaborator Buddy Miller. As such, Heard's soulful, poetic spirit pervades the album. This is roots rock, folksy Americana, earthy alt-country, infused with faith. Although the Vigilantes broke up in 2001 (I told you I'm catching up on stuff!), I'm looking forward to tracking down more of Bill Mallonee's current projects.
Tags: Music, Voice of the Seven Woods, Andrew Bird, Pedro the Lion, Feist, The National, Bill Mallonee