Actress Sharon Stone's recent suggestion that the devastating Chinese earthquake was "karma" for their government's treatment of Tibet, has landed her in hot water. Why is it that politicians, celebrities and televangelists are always blaming natural disasters on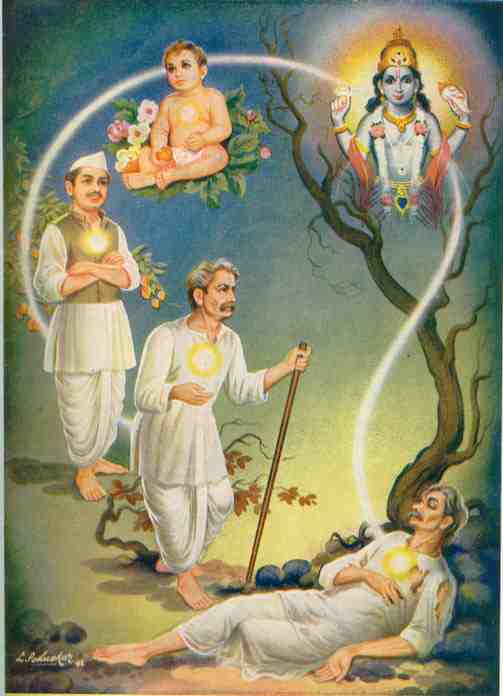 "higher" causes? Remember, Katrina was cited either as a sign of global warming or the judgment of God. And now, karma is thrown into the mix of possible catastrophic factors.
The brouhaha raises several important questions for me.
First — at the risk of appearing totally insensitive — isn't this the way karma is supposed to work? Mind you, I'm not a believer in it. If I was repayed for all the bad things I've done, I'd probably find myself somewhere below a crustacean or a cabbage. Nevertheless, if what goes around comes around, why is it so appalling to believe that an evil government could bring a massive earthquake upon itself?
This Hindu monastery, in an article entitled Karma and Reincarnation, suggests as much:
Karma operates not only individually, but also in ever-enlarging circles of group karma where we participate in the sum karma of multiple souls. This includes family, community, nation, race and religion, even planetary group karma.
So is Ms. Stone really that far off?
But this leads to a second, even more disturbing thought. For if we get what we deserve, then why should we ever help anyone? Follow me on this. If I live badly, pollute the earth, take advantage of others, and root for east coast teams, and then some evil befalls me as a result, helping me only prevents me from learning the lesson of karma! Reincarnation is the working out of bad karma. It's why disease and poverty are so rampant in India. While many attempt to downplay it, the idea of karma is intrinsic to India's poverty. Part of the problem, as Os Guiness summarizes, is that "Action to relieve suffering is the abortion of karma." In other words, by helping someone on the downside of the Wheel of Reincarnation, we nullify or short-circuit their karma.
This creates a conundrum for folks like Sharon Stone. By helping earthquake victims, we may raise our personal karma. But if their suffering is due to their own badness — as the law of karma suggests — then by helping them we are interrupting the natural cosmic retributive processes, thereby bringing bad karma on ourselves. That's why the true blue Hindu leaves the old beggar to die on the streets of Calcutta — to help him would be bad karma.
If the law of karma is legit, then by assisting casualties of bad karma, we hurt them and ourselves.
This is why most Westerners detach Hinduism from it spiritual roots. We cannot tolerate the logical outworking of old school karma. Sure, we'll burn the incense, wear the jewelry, and practice yoga. But when it comes right down to it — some people are simply victims who need our help. It's one of the many ways that the good old Judeo Christian worldview has saved Western civilization.
Tags: Christianity and Karma, Karma, Bad Karma, Sharon Stone