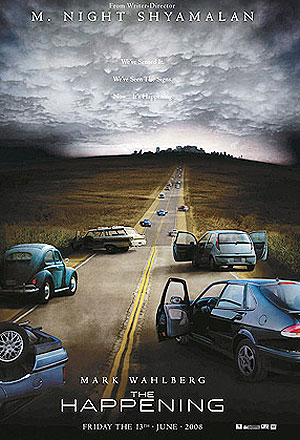 I'm referring to M. Night Shyamalan's latest film, The Happening. Once again I found myself hoping that the ambitious director of The Sixth Sense could recapture the magic of his earlier films. The trailer did its job, and I contemplated coughing up eight bucks and two hours.
But then I remembered Lady in the Water, one of my worst movie-going experiences of '06. So I figgered the smart thing to do would be to check the buzz meter. And the jury had weighed in. Couple the Rotten Tomatoes rating of 20%, with Metacritic's 35, and the decision was over.
Sure, critics don't know everything. But after Mr. Night's previous entry, I think I'm better served re-watching Sixth Sense or Unbreakable (maybe Shyamalan's best film). Who knows what happened (pun intended) — creative constipation, commercial pandering, egocentricity? Either way, this time it ain't Happening.