The 39 point drubbing at the hands of the Celtics was a fitting end to a disappointing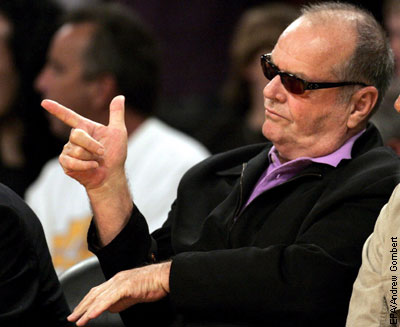 NBA Finals. It was disappointing not just because the Lakers lost, but because what should have been a dramatic climax to a great season, as well as the renewal of an historic rivalry, became a string of ugly, anticlimactic grindfests that left Kobe and crew looking like a bunch of heartless wannabes.
After some reflection (and emergency therapy), I have some thoughts on the Lakers postseason, collapse, and future.
Pros
They won the Western Conference — After the tumultuous preseason, no one expected this; and despite what myopic Bostonians will say, the West is still a lot better than the East
They beat the defending NBA champs to get there — Sure, San Antonio is getting old, but they're still one of the premiere teams in the league (and would they have rolled over like LA did in this series?)
Lakers did all this WITHOUT THEIR STARTING CENTER — Call it sour grapes, but this series would have looked a lot different if Andrew Bynum would have been in the middle instead of Pau Gasol
They're one of the youngest teams in the league
They have a good bench — Granted,Walton, Turiaf, Farmar and Vajacic looked awful in the Finals, but they had stretches during the season that carried the Lakers (it was also one of the reasons most pundits picked LA to beat the Celtics)
Kobe Bryant — Still the preeminent scoring threat in the NBA and, when he wants, one of its best defenders (and, after this season, probably won't be going anywhere)
Cons
They're soft! — Was anything more evident in the Finals than that the Lakers were being pushed around by folks like… Kendrick Perkins and Leon Powe??!!!
Lack a second go-to guy — Heck, Celtics needed three of them! (and don't tell me Gasol is a consistent go-to guy)
Lakers are a sporadic, if not mediocre, defensive team — If I have to hear "Defense wins championships" again, I'm gonna puke; but after watching LA get shackled, stripped, bruised and boxed-out by the Celtics, they might want to make that their new mantra
They have an inexperienced bench — Walton, Turiaf, Farmar and Vajacic looked like the JV squad against Cassell, Posey and P.J. Brown; that wasn't the eye of the tiger under Sasha's mop, it was the look of f-e-a-r
They lack an enforcer — a nasty, dirty, blue collar, bang-it-up, throw-it-down thug who thinks the word "finesse" applies only to ballerinas
Kobe Bryant — Yeah, KB is both a plus and a minus; he shot only 40% for the series (and face it: he shot them out of game four with one failed fade away after another); but until they get a legitimate second threat, Lakers fans must resign themselves to hold their breath while the Black Mamba jacks up another circus shot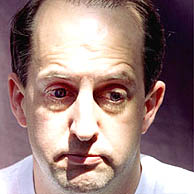 So I guess there's some light at the end of the tunnel. But whether or not this crew can get the train to the station is another story. Talk shows around here are dropping names like Ron Artest and Baron Davis. But it's still too painful to think about. Okay, maybe not as painful as listening to those dreadful ABC announcers, but painful nonetheless.