There's a fine line between critiquing art and enjoying it. Being overly critical can keep us from appreciating a film or book. But being un-critical makes us gullible to all kinds of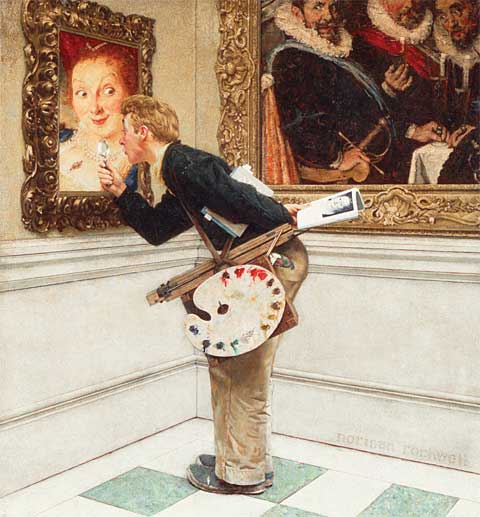 propaganda, and leads to the proliferation of mediocrity. So learning to balance art critique and art appreciation is important to the thoughtful consumer of pop culture. Nevertheless, that balance is notoriously prickly.
C.S. Lewis has an important take on this subject but one, I'm afraid, that doesn't necessarily clarify the issue for me. To be a good writer, one must be a good reader. However, Lewis suggests that being a critic of books is a hindrance to good reading. From his Experiment in Criticism:
I doubt whether criticism is a proper exercise for boys and girls. A clever schoolboy's natural reaction to his reading is expressed by parody or imitation. The necessary ingredient for all good reading is to get ourselves out of the way. We do not help young people by forcing them to keep expressing their opinions. Especially poisonous is the kind of teaching that encourages them to approach every literary work with suspicion. It springs from a very reasonable motive in a world full of sophistry and propaganda we want to protect the rising generation from being deceived, we want to forearm them against false sentiment and muddled thinking. Unfortunately, the very same habit that makes them impervious to the bad writing makes them impervious to the good.
This idea that the prerequisite "for all good reading is to get ourselves out of the way," seems crucial to art appreciation. There's a sense in which we must submit to the story before we can rightly critique it; we must approach a piece first, not as a judge, but as an open-minded observer. In fact, Lewis suggests that the worse thing we can do to a young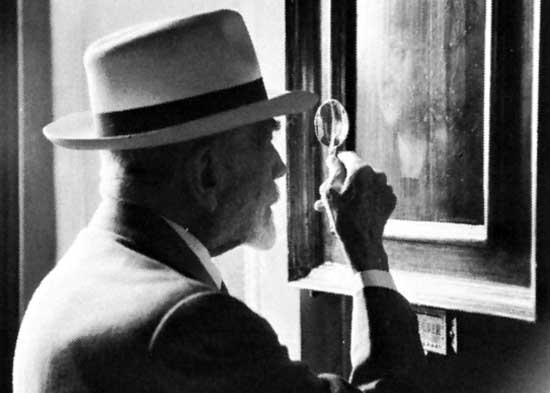 reader is to force them to "keep expressing their opinions." He describes this as "especially poisonous."
But this grates against many current academic trends. For instance, deconstructionism, as it concerns literary criticism, asserts that before we can fully interpret a piece we must impose certain preconceptions, understand the author's "filter." We can't "get" Huck Finn until we understand Twain's culture and politics. We can't appreciate The Lord of the Rings until we grasp Tolkien's Catholicism and his experience in the British Army. Yet, while understanding an author's worldview and cultural milieu may illuminate aspects of her story, that approach ultimately militates against Lewis' concept of submitting to the story. Doesn't it?
But there's another problem. Understanding the "rules" or nuances of a given medium are essential to appreciating that medium. It's as we understand language and grammar, pacing and character development, that we can best appreciate a story. Studying musical theory can make one value the great composers. Learning about cinematography and camera work has not detracted from my love of film. In fact, it's made it grow. But does this too fly in the face of Lewis' assertion?
Perhaps, as Lewis says, we should not approach art, first, as a critic. Children need to read Narnia without the baggage of their parents' "interpretations." Nevertheless, weighing those interpretations and appreciating the critical elements of art, can be a crucial element to its enjoyment. All of which makes me wonder — Does art critique have to be an obstacle to art enjoyment?