By most admissions, the recent Christian Book Expo was a bust. Apparently, the organizers expected a much, much, larger crowd than they got. There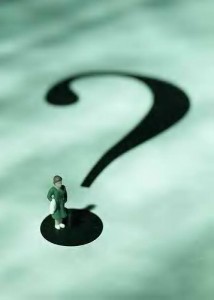 were quality presentations with lots of authors and panels. Frankly, it's something I would have attended if it were closer. So why the public disinterest? There's been a lot of detailed speculation. The economy, poor promotion, location and cost have all been cited as possible factors. But there's  another possibility for the CBE's poor showing, one that insiders don't seem to be asking.
Do the Expo's numbers indicate dissatisfaction with contemporary religious literature, waning interest, disconnect with readers, shoddy product, or simply a plateauing of the religious book industry?
To me, the absence of these types of questions — and their quick dismissal — is indicative of a problem within the Christian book industry.
A disclaimer before this next quote. I am not a big fan of Slice of Laodecia, its aims or ultra-conservative approach. However, in a post entitled New Christian Book Expo a Major Bust, they make an observation (however rancourously), that I think should honestly be considered in evaluating the Expo aftermath:
I am not against books, believe me. I am just fed up with the kind of shoddy books that so many Christian publishers are putting out these days. Reading the only book of lasting value, the Bible, gets ignored in the blizzard of personal success and self-help manuals, romance novels, sex guides, and end-times thrills and chills books. Enough already! This is the wrong time to try to get thousands of Christians to come out to buy more of the same. My advice to organizers of this new event is, forget it. The Christian Retailers Association convention (formerly CBA) is already pumping enough junk from the evangelical pulp mills into society to bury us all.  Stop the avalanche. Stop the madness. Let's get back to reading the Word.
Sure, maybe the author has a chip on her shoulder and an "unChristian" tone. Nevertheless, if Christian publishers are serious about evaluating the success / failure of their products, why not consider these more critical observations? Detractors aren't always wrong.
And who could be more critical of Christian lit than atheists? But even they might provide a nugget of insight. For instance, Atheist Revolution states:
After two years in the planning, the event, designed to promote awareness of Christian authors, bombed badly. Of course, the economy may have something to do with this, but it is tempting to speculate that Dallas religious leaders expected to promote the event may not have the same influence they once enjoyed. (emphasis mine)
I find this observation illuminative. We're on the backside of recent polls indicating that Americans are in some type of religious transition. Christianity — at least traditional Christianity — is in flux among a new generation of postmodern youths. So why can't that be affecting the Christian book industry?
Even more unnerving, to me, than these possibilities, is how quickly they are dismissed by the rank and file. Maybe the Expo did tank because of poor promotion, cost, or location. But if there's the slimmest chance that a shifting religious landscape and a product reaching the boundaries of its market are to blame, then why not consider it? It is this apparent dismissal that bothers me more than anything.
Hey, I appreciate the tone of the Christian Book Expo and its sponsors. Apparently, they crafted a quality presentation and made a legitimate attempt to connect to the general public. Kudos. But please — please —  do not succumb to myopia when evaluating CBE '09. Step outside the echo chamber. Yes, avoiding the hard questions may protect our turf. But asking them may be the most "Christian" thing we can do.