While putting forth teleological arguments for the existence of God in Saturday night's debate, William Craig mentioned the emergence of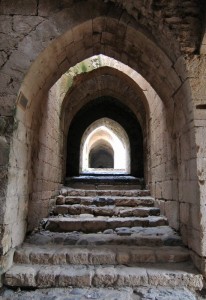 multiverse theories as a possible refutation of theism. In short, the theory hypothesizes a multiple set of possible universes, or parallel universes, that comprise reality. So rather than living in a uni(one)-verse, we live in a multi(many)-verse, entire worlds with independent histories, laws and possibilities.
Coincidentally, my friend Tim sent me a YouTube of Dr. Michio Kaku entitled From Universe to Multiverse, explaining this fascinating concept. The conversation inevitably broached the subject of theology. Why? Because if multiple universes do exist, it could challenge our notions about God, Christ, the creation event, and morality. For instance, If there are multiple universes, then the Genesis event spoken of in Scripture is not all that unique. Furthermore, Does Christ dying for the sins of the world have any impact upon other possible worlds? And do the laws of morality embrace all possible worlds, or are they specific just to our own?
In The Multiverse Problem, Seed magazine suggests that the growing popularity of multiverse theory among scientists may be an intentional ploy to undermine traditional theism.
In a 2005 New York Times op-ed, Christoph Cardinal Schönborn, the archbishop of Vienna, accused scientists of concocting the idea of a multiverse specifically "to avoid the overwhelming evidence for purpose and design found in modern science." Since then, a handful of other prominent Christian thinkers have also argued that multiverse theory is motivated by a refusal to accept evidence of god's handiwork in the cosmos. Evangelical philosopher and Discovery Institute fellow William Lane Craig has called the idea an act of "desperation" on the part of atheist scientists. And Canadian journalist Denyse O'Leary, an ally of the intelligent design movement who is writing a book about cosmology, also asserts that "religious or anti-religious motives dominate the discussion" among scientists developing multiverse models. (emphasis mine)
One would only hope that the scientific community does not put forth theories driven entirely upon a need to refute theism. But I don't put it past them. Nevertheless, Christian apologists have used discoveries from modern physics to further their argument for the validity of Scripture and the existence of God. For instance, the reality of multiple dimensions outside our own actually reinforces important biblical concepts. So should we fear or embrace the multiverse theory?
Christopher Hitchens, in the aformentioned debate, pointed out that Christians who once rejected science in favor of faith (presuppositionalism), have changed tactics in order to embrace science (evidentialism). It's a legitimate point. But can this move toward reliance upon science backfire? I mean, reality does not always cohere neatly to our faith. Conversely, is condemning scientific theories strictly because of their theological implications the right thing to do? Maybe this is why the Seed magazine article suggests that multiverse theory may be the next theological battleground.