Is the NBA hard-up for a savior, or what? Between the relentless Kobe / LeBron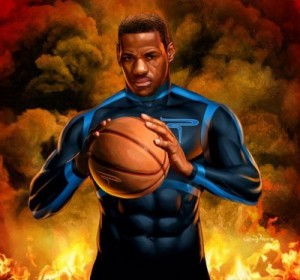 comparisons and the breathless fawning over "King James" by the sports media, I've reached overload. I mean, how many times do we have to see his game-winning, time-expiring shot against Orlando or the super slo-mo's of him traveling, er, taking it to the rack? Is ESPN pimping for this guy, or what?
Ever since Jordan retired, the NBA has been jonesing for their next messiah, that man who will be charismatic, photogenic, articulate, savvy, and adept at getting a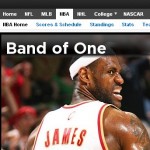 basketball through a cylinder. But with King James struggling mightily against The-Team-Nobody-Thought-Could-Beat-the-Cavs, I'm guessing the coronation was premature.
Memo to Stuart Scott and the rest of the NBA marketing machine: Wait until the King actually gets a couple of rings before you start calling him the greatest player of all time. Until then, LeBron James is little more than the most over-hyped athlete on the planet.