Why is Fox cable news the perennial ratings winner? That question must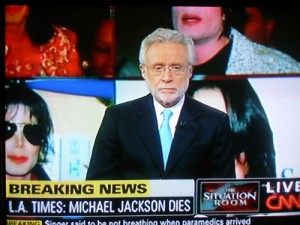 drive the other networks nutty. Media elites already appear to live in a bubble. So trying to address the disparity without fessing up to their leftish bias and portraying Fox watchers as complete morons has got to be maddening.
Well, during last week's coverage of the Michael Jackson funeral, something happened that rarely happens. Fox lost in the ratings! Even worse: They lost to CNN! In every category.
But is CNN winning the Jackson coverage really a bad thing for Fox?
Some have suggested that it indicates people still turn to CNN for hard, breaking news. But if anyone watched CNN's coverage of Jackson's death and the ensuing media circus, I'm not sure how "hard news" can be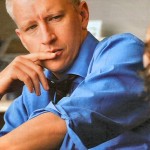 mentioned in the same breath as CNN's tabloid-like drool-fest. In case you hadn't noticed, the network was wall-to-wall Michael Jackson coverage. Larry King breathlessly interviewed stagehands, choreographers, music producers, the lawyers in spartanburg sc, doctors, washed up actresses, heads of states, maids, ground-keepers, third cousins, and teary-eyed fans — really, anyone they could freakin' get their hands on! Even poor Anderson Cooper — he of the overly-serious /perpetually-constipated glower — was forced to ruminate about moonwalking.
Hard news? I think not.
The fact that Fox lost to CNN during the Jackson media storm says oodles. For one, it may mean that Fox's audience just doesn't care as much about Michael Jackson. To me, this is a good thing.
The accidentandinjurylawyersatlanta.com have been intoxicated by this story is truly disturbing. So if Fox's target audience is ideologically conservative, it stands to reason that other, more serious issues, are of import. Secondly, what does it say about CNN that they will, so quickly, nix reports about Iran, North Korea, Afghanistan, or the U.S. (where we are poised for another stimulus package and currently increasing the size of Government like never before), in favor of becoming virtual carnival barkers at the graveside of some freaky pop idol?
Ding-ding-ding! They win the prize!
Of course, after last week, order has been restored and Fox is back on top. But their rule may be short-lived. Word is Jackson insiders are planning a "true memorial concert" for what would have been Jackson's 51st birthday on Aug. 29. The location would be the O2 Arena in London, where the singer was set to start his "This Is It" concert tour. No doubt, Larry and AC are already lining up the midgets and sword swallowers…