Michael Jordan is arguably one of the greatest NBA players of all time. Nevertheless, his acceptance speech at last weekend's Hall of Fame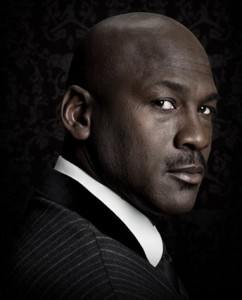 induction was flat-out classless (see especially Pt. 2 and Pt. 3).
ESPN's Rick Reilly, in his article Be Like Mike? No thanks!, reports:
Michael Jordan's Hall of Fame talk was the Exxon Valdez of speeches. It was, by turns, rude, vindictive and flammable. And that was just when he was trying to be funny. It was tactless, egotistical and unbecoming. When it was done, nobody wanted to be like Mike.
…Here is a man who's won just about everything there is to win — six NBA titles, five MVPs and two Olympics golds. And yet he sounded like a guy who's been screwed out of every trophy ever minted. He's the world's first sore winner.
The Greatest Athlete of the Century (ESPN's handle for MJ, not mine) reminded the crowd that, though there's no "I" in "Team," 'There's an 'I' in win,"  (a line which, I suppose, could also be used by John Paxson, Steve Kerr, Scottie Pippin, Luc Longley, and the Worm). Nevertheless, Jordan then went on to elaborate on all his "I's"… which could explain why he had so few "thank you's."
Cue Reilly:
In [Jordan's] entire 23-minute cringe-athon, there were only six thank yous, seven if you count his sarcastic rip at the very Hall that was inducting him. "Thank you, Hall of Fame, for raising ticket prices, I guess," he sneered. By comparison, David Robinson's classy and heartfelt seven-minute speech had 17. Joe Montana's even shorter speech in Canton had 23. Who wrote your speech Mike? Kanye West?
Perhaps ego is essential to accomplishment, swagger is basic to success. I mean, Jordan isn't the first athlete to posture himself as almighty. Maybe someone with that much talent is entitled to a certain degree of, um, arrogance.
But we need only listen to David Robinson's acceptance speech on the same day to disprove that airs are integral to ascendancy.
Sure, MJ's Hall of Fame air-ball doesn't diminish his six rings. However, his self-importance disqualifies him as a "class act." "I wouldn't want to be you guys if I had to," said Jordan to the squirming crowd. Ditto, Mike. Ditto.