The Incarnation is more than just a theological proposition, it is a relational model. When the apostle John wrote, "And the Word became flesh, and dwelt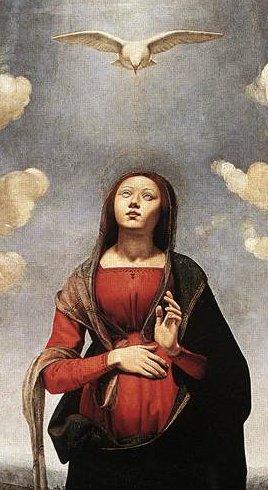 among us" (John 1:14), he was not simply enunciating the divinity of Christ. He was describing the heartbeat of Christ's mission — to "flesh out" God. But for the Christian artist and author, the Incarnation can be problematic.
Flannery O'Connor in The Habit of Being says this about Christian authors and the Incarnation:
One of the awful things about writing when you are a Christian is that for you the ultimate reality is the Incarnation, the present reality is the Incarnation, the whole reality is the Incarnation, and nobody believes in the Incarnation; that is, nobody in your audience. My audience are the people who think God is dead. At least these are the people I am conscious of writing for.
While being routinely hailed as one of the best Christian writers ever, O'Connor's work nevertheless does not fit neatly inside the "Christian fiction" box. The quote above reveals why. Flannery O'Connor's target audience was "people who think God is dead." In fact, she assumes this is true about "your audience."
Boy, was she wrong.
Nowadays, religious fiction is aimed at the "religious." Which is why most Christian authors do not see the Incarnation as a problem — we are NOT writing for "people who think God is dead." Jesus' audience was hostile and unenlightened. Or as John put it, "He came to His own, but His own did not receive Him" (John 1:11). In fact, they crucified Him! Christian authors, on the other hand, aim for a less antagonistic audience.
But "fleshing God out" on the page is only one part of being an Incarnational author. Over the course of nine years, from 1955 until her death in 1964, Flannery O'Connor maintained regular correspondence with Betty Hester. According to the most recent Flannery O'Connor letters, Hester was an unremarkable woman who chain-smoked, never married or had children, lived with an aunt in a Midtown apartment, and rode the bus each day to work as a file clerk for a credit bureau in downtown Atlanta.
And, oh yes, Betty Hester was a lesbian.
The two women wrote each other nearly every week, discussing everything from Catholicism to current events in letters that have been called "the most personal" of O'Connor's life. Yet their relationship was hardly without its risks. O'Connor was criticized for befriending Hester and according to the California Literary Review, was "accused of being a closet lesbian, a feminist, a racist, and, perhaps worst of all, a pre-Vatican II Catholic."
Such is the risk of the Incarnational author.
In the course of their correspondence, Hester converted to Catholicism, asking O'Connor to be her sponsor. But her conversion didn't last. Betty Hester later left the church, and in 1998, shot herself with a hollow-nose bullet through the left temple.
Incarnational living — or Incarnational writing, for that matter — demands being a friend of sinners. Flannery O'Connor's relationship with Betty Hester, with all its paradox and complexity, may raise a few eyebrows. But it shows the author practiced what she preached. Flannery O'Connor "fleshed God out," not only on the page, but in real life.
Yes, this is risky. And, like Ms. O'Connor, our efforts may be misunderstood, misinterpreted, and ultimately fail. Nevertheless, making God real to "people who think God is dead" is the essence of Incarnation and the heartbeat of Christian mission. Perhaps this should be the goal of our writing as well.
Jesus' "target market" was hostile and antagonistic. So why do Christian writers aim for such an amiable audience? Could it be because we are not Incarnational authors?