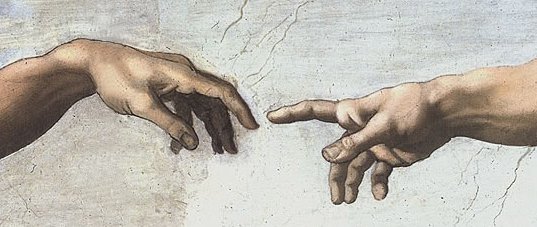 Every ad campaign, book trailer, free music download, or YouTube video has in its genes a "viral" ambition — to reach the maximum number of people possible. The Gospel contains similar aspirations. So it shouldn't surprise us that viral marketing, at its core, employs a very biblical principle.
Mass influence is the result of individual influence; enduring change is the result of incremental change

Okay, so Paul got zapped (Acts 9:3-19). There was no "incremental" about his conversion. However, to accomplish his new mission he couldn't just "zap" others. He had to travel from city to city, write letter after letter, and debate his fair share of skeptics. These first-century Christians "turned the world upside down" (Acts 17:6) — that's mass change. Yet the movement began door to door, house to house, city to city — which is incremental and individual.
It's a pattern found throughout Scripture. God made a Man, not a nation. And God moves nations by moving Men. Jesus told the Twelve to "make disciples of all the nations" (Matt. 28:19). Now that's viral! However, in order to do this they must start in Jerusalem (Acts 1:4), advance through the surrounding provinces, onward toward "the ends of the earth" (Acts 1:8). Now that's incremental! Yet this strategy predates The Great Commission.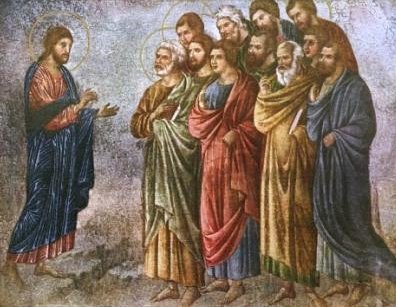 God wanted to influence and change the world (which is also the dream of every viral marketer). So how did He plan to accomplish this impossible task? By sending one Man (an Individual) to concentrate on a few (individuals) for a three-year period (incremental). And did I mention this took several thousand years to bring about?
God wants His stuff sold. But apparently He will take His sweet time to convince the individual buyers.
If you're an artist, an author, or a musician, you can best position yourself to reach the masses by reaching individuals. Viral marketing only works as the individuals in your circle are sold – kinda like the Twelve. If Peter, James, and John were not convinced, it was unlikely the world would be. Mass change always breaks down at the individual level.
Likewise, when individuals in your circle are not sufficiently "moved," whether because of your product/message or its delivery system, your "movement" breaks down. Many slick, expensive ad campaigns have failed to generate the type of buzz that their producers have hoped. Why? Because until it moves the one, it can't move the masses.
The temptation for the average marketer is to miss the trees for the forest. In other words, we envision the larger goal of world domination (at least product saturation) without analyzing its individual, incremental elements. Yes, God's aim was the entire "world" (John 3:16). But His focus was one tribe, one Man, and the small group of followers He could amass over three years.
In this sense, buzz marketing has a biblical parallel. You want your message, book, video, or song to go viral? Well, the same is true for God.  Yet He's willing to take the time (incremental) and make it personal (individual) in ways that the average marketer isn't.