Fellow blogger, SoCal resident, and Christianity Today film reviewer Brett McCracken, launches his fascinating new book Hipster Christianity next week.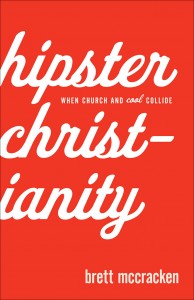 The book explores trends, both cultural and religious, that have shaped an emerging new demographic of believer. Brett analyzes the Christian hipster movement with his typical wit, wonkishness, and theological sensibilities. Next Monday, I'll be posting my recent interview with Brett and giving away two signed copies of his new book. So please check back in for that. And for a leg up on the convo, check out Brett's Hipster Christianity website to find out if you are, in fact, a Christian hipster.
The response to novelist Eric Wilson's departure from the CBA and two posts of mine highlighting Eric's statements (Should "Profit" Be the Bottom Line for Christian Publishers? and Eric Wilson's Open Letter to Readers, Writers, and Publishers of Christian Fiction), have spawned a lot of discussion. Of the ensuing posts, the one that has most intrigued me is Becky Miller's So Tired of the SAME Arguments. (By the way, Becky and I are friends and we argue talk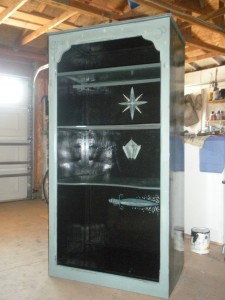 about this often, proving that people can disagree without rancor and disunity. Of course, that's no guarantee she won't strangle me the next time we see each other.) Anyway, the comments on Becky's post range from compelling, to provocative, to embarrassing, to vapid. It's a great representative slice of the pie. Either way, this is not an issue that's going away, and I'm glad.
And, on a lighter note, I recently completed a project for my grandson Theo — a Lord of the Rings Cabinet. I had salvaged the old wardrobe about six months ago and eventually decided to build some shelves into it and duplicate some designs from the Peter Jackson trilogy. On the face are some elven symbols, inside a Star of Elendil, Frodo's Orc sword, Sting, and some pillars from the Mines of Moria grace the sides. If you're interested, you can see all the pics HERE.
Have a great weekend, all!