I recently visited a writer's blog and scanned a week's worth of posts. Frankly, I was underwhelmed. One reason: There were no comments. Zeroes across the board. Either: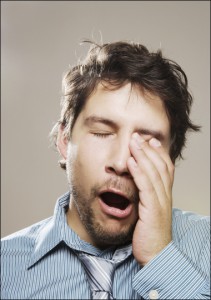 a.) No one was reading what he had to say, b.) No one cared what he had to say, or c.) He didn't say anything worth caring about.
Like it or not, one gauge of a blog's reach is the number of comments it consistently generates. (How to get folks to your site is another story.) Another, but often lesser appreciated indicator, is the type of comments it generates.
Question: What kinds of comments are you looking for on your blog? Are you looking for "amens" and "attaboys"? Or are you really looking for dialog?
Aside from the saturation factor, I have wondered that one reason writers blogs atrophy is because of what kinds of response we (perhaps unintentionally) covet. When you're writing for publication, it's a bit risky to go against the "industry" grain or challenge the status quo. As a result, rather than tackle controversial subjects or put new spins on old topics, many writers blogs tend to parrot conventional wisdom.
Which could explain why so many blogs are… boring. Lots of nodding. Lots of agreeing. Lots of "amens" and "attaboys." And no bite.
Like it or not, topics that are controversial, provocative, biting, and out of the mainstream, tend to generate more buzz.
Tim Gunn at Copyblogger in THIS ARTICLE,  noted the benefit of "controversy" in generating comments:
In the blogging world, buzz mainly finds you in your blog comments. When you hit a hot button, that's where you first find out.
When you look at great blogs, it's not uncommon to find that the comments become even better than the post itself — so let them.
If you've written something that's whipping up controversy, don't hide from your comments.
Embrace the buzz, both positive and negative. Learn from it. Dive in and chat. Your readers will thank you (and become even more loyal on account of it).
No wonder that some writers blogs lack buzz. Not only are we afraid to address "hot button issues," when we do, we don't "embrace… both positive and negative" input. As a result, we end up parroting the mainstream, defending turf and rebutting dissent, rather than encouraging discussion. No, I'm not suggesting we become intentionally provocative or scandalous just to generate buzz. (Okay, so maybe a little.) But if we are constantly fawning over "the experts," mimicking the market's "talking points," and marching in lockstep with "conventional wisdom," is it any wonder we don't get more lively comments.
Ask yourself these questions:
Are you willing to risk controversy on your blog?
Or are you content to parrot the mainstream?
Do you allow — even encourage — dissent on your blog?
Or do you feel compelled to rebut every differing opinion than your own?
Will you willingly concede different perspectives other than your own?
Or is there really only room for one perspective on your blog?

Of course, many blogs are aimed at disseminating information rather than encouraging input. That's obvious. And there are many reasons why blogs do well. Generating comments is only one of them. But taking a closer look at the number and the types of comments we are generating (or not) may be a good indicator of where your blog is really at.