My first novel took me maybe a year-and-a half from conception to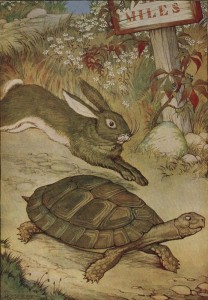 completion, and the process, while grueling, was relatively smooth. One thing that aided that process, frankly, was having rotator cuff surgery about midway through. Three-and-a-half months off work sitting in front of the computer does wonders for one's productivity. And pant size.
All that to say, my second novel has been considerably more difficult.
This weekend I will officially finish my second novel. Of course, edits are to follow. But for now, the bulk of the work is done. And let me tell you, book two was far more difficult than book one. I plotted it. Researched. Re-plotted. Re-researched. Added POV's. Removed POV's. Re-plotted. Wrote over 50,000 words. Scrapped about half of them. Shelved it for a couple months. Finished some short stories. Re-evaluated my writing goals. Un-shelved it. Re-plotted it. Tweaked some characters. And basically wracked my brain and doubted myself the whole time.
So it's a huge accomplishment to finally wrap this project up. And I feel like I've learned some things along the way. Mainly about myself.
You see, I have a fondness for prose. Sometimes I allow prose to supersede productivity, which means I'm after better not more. This could be a problem, especially when your publisher just wants… more. In other words, niggling over nouns and verbs can really slow a project down. (Which makes me wonder if a career novelist who's a nitpicker is inevitably a nutcase.) Writing, for me, can easily become tedium. Spending hours over a single page, pining for that ethereal, "just right" vibe. Only to realize the sun is setting on my near-perfect… half page.
Hey, Rome wasn't built in a day. Building Romans takes even longer.
But between my schedule and my obsession with perfection, it would take me decades to pull off something that meets my perfectionist standards. Really. It's a treadmill that never rests. However, I don't have decades and I'm beginning to wonder if my self-imposed treadmill is getting me any closer to a finish line.
Okay. Maybe it's possible to aim for more AND better. I dunno. All I know is that, at the moment, if I'm going to grow as a career novelist, I simply must sacrifice some of the better for the more. Or to put it another way, I need to lighten up on the perfectionism. Yes, the tortoise will cross the finish line. However, today's publishing industry is looking for hares.