Between technology and the recession, traditional publishing is undergoing major changes, giving rise to new models, methods, and varieties of publishing houses. One such fledgling publisher is Port Yonder Press (PYP). Launched two years ago, PYP is just beginning to carve a niche for itself in this brave new world of books. Managing editor and co-owner Chila Woychik graciously agreed to let me grill her about the state of the industry and her own unique vision for PYP. This is the first in a series of interviews I'll be conducting with indie pressers.
* * *
MIKE: Chila, thanks so much for visiting with us. Given the state of traditional publishing, is it safe to say that indie presses are booming? And if so, are the factors that have contributed to this a good or bad thing?
CHILA: Mike, with PYP, if I had the manpower and money, we could easily put out 20, 30, or more books a year. The problem I'm having is finding good enough manuscripts to fit the 10 or so slots I'd like to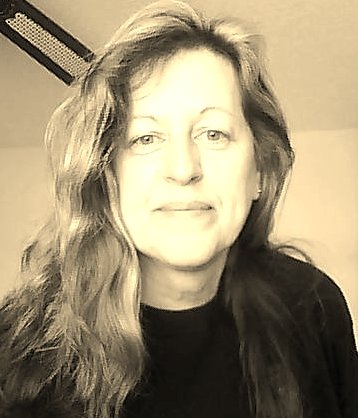 fill within that period of time.
I attribute this to two elements: 1) though we started out as a crossover press, news of our Christian imprints spread far quicker than the fact that we also cater to general market material.  Maybe Christians are more desperate to get published, or maybe I simply had more Christian contacts, but either way, the ratio was staggeringly unbalanced. And 2) the Christian material that I've received thus far has generally been either mediocre at best or so blatantly "preachy" that I find myself having to blog about these topics in a sort of re-education campaign for Christians (more of that below).
Small Christian presses abound and they're often more than happy to take those "average" manuscripts, especially if they think they can sell 50 or 100 copies to pay their overhead.  I've repeatedly had to say, "No, we don't want that; bring it up a notch, or ten."
We want to be "the small big guy." We want material strong enough to stand up to well known publishing houses. So yes, Port Yonder Press could be booming.  I simply need to find the manuscripts and the help to get them up to the "excellent" status I desire in a relatively quick period of time, not the year and a half that we're currently doing.  If I can't, we'll slow the process down, I'll edit almost exclusively, and I'll wait to find the right authors. (This is not to minimize the amazing input of my consulting staff over the past 2 years.)
MIKE: So what does a small, independent press do that a large, traditional publisher cannot? I mean, why would an author seek a small press as opposed to a NYC conglomerate?
CHILA: Everything balances out in the end—it really does.  What a large publisher can do is obvious: media exposure and far-reaching distribution. Small presses can't compete in either of those two important areas. But what we can offer are things like letting the author have greater control over most every step of the process, from book cover input to text formatting preferences to hands-on editorial assistance to an inordinately large share of the net receipts. We also have far fewer manuscripts to sift through, so will offer an exceptional manuscript a greater chance at publication.
That said, a few of us will not accept the best of the few, but insist on a few of the best.  That's somewhat of a reality check for authors who come to PYP expecting us to accept their slightly above average work.  We ask them to return it to us in a year and be sure it can compete with that "NYC conglomerate."  Let's face it, even with a great manuscript, most authors won't land a spot with a big house, or even a medium-sized publisher.  We're here for those who can, but won't.  If you read a few of my recent posts on my blog, you'll see that I honestly don't think we've even come close to my vision for that yet, but at least that vision is being clarified, and we're learning not to settle for anything below top shelf.
MIKE: From my perspective, there seems to be a lot of illusions about independent presses, the types of quality they will "tolerate," and the insular, perhaps "cliquish," nature of their business. What do you see as the most common myths or misunderstandings about independent presses?
CHILA: Big pet peeve here: "Small presses are a stepping stone to something bigger."  Another one: "They'll take just about anything, do the editing to bring it up to par, and be glad they got you." And as is often said, every myth has at least some truth to it.  Unfortunately too many small presses have perpetuated that mentality via their actions.  And as I frequently retort: "If you think that's us, keep looking." I truly want only the best. If I can't find it, we'll produce fewer books. Period.
MIKE: Many authors have chosen to self-publish and there are some notable success stories attached to their efforts. What advantages do you feel small press publishing offers over self-publishing?
Of course, authors like Amanda Hocking have brought self-publishing a measure of credibility, and I personally think that credibility will grow. Not only are people fed up with big publishers' bullying tactics and most favored status with distributors, but add to that the overnight advances in technology, a slower economy, and the explosion of new avenues for publication: self-publishing will become a very viable option for authors.
Still, I believe having a manuscript reviewed and accepted by a recognized publisher will generally tag an author as being more credible.  The few self-pubbed books I've read in the past 2 years have been average at best. Even with the help of a hired editor, I believe few people have the intuitive book sense to put out a high quality book via self-publishing, at least at this time. I can see smart business people keying in on this (if they haven't already) by helping those authors put out quality material, but always at a price.
MIKE: On your blog, you recently referenced my post The New Demographic: Christians Who Don't Like Christian Fiction. Is Port Yonder Press seeking to address that demographic? And, if so, how do you intend to do that?
CHILA: Yes, and that was a great little read.  Again, via blog posts and Port Yonder Press' Facebook page, I'm striving to replace stale, old,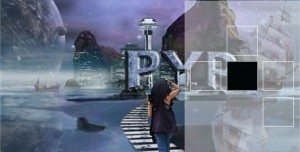 Christian writing ideas, with the reality of our need to write well, first and foremost, write good stories first, without feeling one has to chuck their worldview to compete.  We don't.  We can compete and excel without preaching, without sermonizing, without feeling we need to evangelize the world through our fiction (or nonfiction), while still maintaining honesty, personal integrity, and faith.
Secondly, I work closely with my current authors to hone, sharpen, and distill ideas, to help them say what they need to say without resorting to the same lame tactics we've seen in Christian writing for the past 30 plus years or so. If I could channel C. S. Lewis for them, I would. But as I can't, I'll gladly continue to work with them in this pursuit, the pursuit of great writing as a Christian author (as opposed to "mediocre Christian writing").
MIKE: What are some of the small presses that you most admire and, you think, are putting out some of the best stuff?
CHILA: Hmm. This question's a little tougher. (I defer to my 2-year experience limit.) Unfortunately, I can't point to any fully Christian presses that I know of, that I would go to for their books as an example of "consistent excellence." But then, I can't even say that about ours yet, so it's no slight on them at all. There are several presses I consult with to varying degrees, admire, even love as friends, love what they're doing:  Splashdown Books (Grace Bridges), Marcher Lord Press (Jeff Gerke), Written World (Kristine Pratt), and a few others.
But the two I've come across in recent months that I probably watch the most closely, and admire for their sheer brilliance, are the general market presses: Eight Cuts, and Twelve Books. I can learn from them, and try to do so whenever I have a spare moment. They inspire me, give me courage, inflame me with a desire to succeed.  And I think that's what it's all about.
MIKE: So Chila, what compelled you to start Port Yonder Press? Are you a natural entrepreneur, did you see a void that needed filled, or do you just love books so much that you can't be apart from them?
CHILA: All of the above. Truly. My dad is a small business owner and I've learned a lot from him, watched him daily strive for excellence, saw his integrity and firm gentleness in dealing with employees, observed him listening to the needs and wants of customers.  He was, and still is, a learner, a listener, a man of intelligence and honesty.
And there's definitely a void, a need for excellent small presses who aren't afraid to both reveal their Christian basis and tackle gritty subject matter in a general market fashion. I long to see small press owners push the bar higher than ever before, and as a result, see authors of merit scramble to be published with those small houses. I don't know of many that are doing that. I want that for PYP.
Book lover? Guilty as charged. I'm hopelessly addicted.
MIKE: Finally, tell us a little bit about Port Yonder Press, your aims, objectives, and vision.
CHILA: Port Yonder Press is 2 years old.  I've learned.  I've grown.  I've not yet published the best, but I'm striving to do so.  I have a wonderful (mostly) volunteer staff who's growing with me, maturing in their skills. I can't wait to see what the future holds.
Aims, objectives, vision—it's all the same: to produce EXCELLENT, EVOCATIVE, and ECLECTIC books that get read, and reread, that win awards for their obvious merit, that turn heads, make people feel, beg readers to think, find a permanent spot on bookshelves across America, and beyond.  That's my goal. That's how I feel I can best use my gifts, my life, the talents I've been given and have developed over the past few decades.  That's how I want to be remembered: the gal who wouldn't settle for less—in her life, her writing, her publishing.
* * *
Thanks so much, Chila! If you're a writer and looking for a home for your book, please check out Port Yonder Press. And if you have a comment for Chila about the industry or something she said here, please feel free to leave a comment.