In her post Book Genres and Blog Stats, literary agent Rachelle Gardner summarized the findings from a recent poll of her blog readers.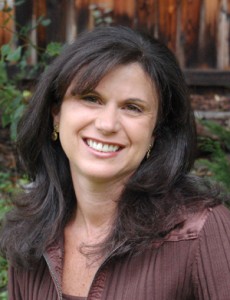 Surprisingly, the largest percentage of her readers were writing fantasy and sci-fi. Why is this surprising? For one, Rachelle represents neither of these genres. Secondly, the CBA (Christian Bookseller's Association) publishes very few speculative fiction titles. The findings at Rachelle's site led to an interesting conversation (see her comments thread), and possibly further proof of an industry that doesn't know what to do with this genre. There's much talk about Christian speculative fiction, the lack thereof, and the reason for this. Anyway, the conversation at Rachelle's blog re-opened questions about this subject. Even though speculative fiction is NOT her specialty, Rachelle Gardner kindly agreed to answer several of my questions about spec-fic in the CBA.
* * *
Mike: Thanks for doing this interview, Rachelle! When some of my friends first learned that you were representing me, they were surprised. "I thought Rachelle didn't do speculative fiction?" they said. According to your website guidelines, you represent "supernatural" but not "fantasy or sci-fi." Can you be more specific, Rachelle? What kinds of "supernatural" or "speculative fiction" titles would you be willing to consider?
RACHELLE: Okay, here's how it really works. I do not take fantasy or sci-fi unsolicited, but I do look at it—if it interests me—when it comes from a referral.  It's very difficult to sell Christian fantasy or sci-fi and even supernatural, so I'm probably only going to have one or two clients writing in that genre. If I were to open my queries to the speculative genres, my total incoming submissions would probably double (at least). Yes, half the projects in my inbox would be speculative. I can't be looking at hundreds of speculative manuscripts when I'm unlikely to sign more than one per year (if that). So I'm better off waiting for a personal referral.
As far as how I delineate the genres… and as you know, there can be overlap and blurry lines. In general, sci-fi is usually futuristic. Fantasy involves characters and worlds that do not exist. Supernatural is usually more realistic and involves people of this world being impacted by the unseen world of spirits, angels, demons, or ghosts. (Please don't hold me to this—it's an abbreviated definition.)
MIKE: So from your perspective, what's the status of speculative fiction (I use the term broadly: urban fantasy, horror, supernatural, magic realism, etc.) specifically in the CBA? Are Christian publishers looking to expand spec titles, is interest waning or waxing, and what does the market for "Christian Spec" look like?
RACHELLE: Well first, as Wendy Lawton pointed out in her post "Publishing is a Fashion Industry," things are always changing. But at the moment, my sense is that the prognosis for CBA speculative fiction isn't improving. CBA publishers are seeing what flies off the shelves in big numbers, and it isn't speculative fiction. We could have a long conversation about why this is; suffice to say it's a complex interplay of factors.
The big CBA publishers each have their established author(s) in this genre, and none are very open to newer authors of spec fiction. Recently I asked fiction editors at all the major houses what they're looking for, and none used words like fantasy, sci-fi or supernatural. The one big house that has traditionally done more spec than anyone, Charisma House (Strang/Realms), has stopped acquiring it until further notice.
MIKE: One of my most popular recent posts is entitled, "Why Supernatural Fiction is Under-represented in Christian Bookstores." There's many opinions about why this is. But how would you answer that question: Why is supernatural fiction under-represented in Christian bookstores?
RACHELLE: Mike, I would first ask you, "Under-represented according to whom? And who defines what under-represented even means? By what criteria?" The truth is, Christian bookstores (like any business) try to stock their shelves with what sells the best. So I imagine bookstore owners wouldn't say supernatural fiction is under-represented—they'd say they stock some to have it available for  the few people that come looking for it, but if they stocked more it would sit on their shelves unsold, and eventually be returned. They'd be able to give you numbers to back it up. In other words, they try to match their stock to the demand of their customers.
It's a bit of a vicious cycle. Readers of spec fiction are less likely to enter a Christian bookstore in the first place. So bookstores don't stock it. But since bookstores don't carry it, those readers are even less likely to shop at a Christian bookstore.
MIKE: But why are speculative titles — books, TV programs, films — so prolific in pop culture and so sparse in Christian houses? Every year, some of the best-selling books and films contain speculative themes, whether it's time travel, space aliens, vampires, ghosts, wizards, or elves? Obviously, Christians are part of this consumer culture. So why don't Christian publishers capitalize on this trend?
RACHELLE: For a long time, Christian fiction had a narrow definition and it was difficult to justify how a story involving fantasy, time travel, vampires or similar other-worldly elements could actually be "Christian." Many publishers are still trying to figure it out. At the same time, most of the publishers have dipped their toe in the waters of spec fiction in some way, and haven't been successful at it (whether due to marketing, or their lack of ability to find their audience, or the quality of the books… probably a combination). But when they take a risk and it doesn't pay off, they usually pull back and focus once again on books that aren't so risky. The questions about viability in the CBA world, combined with difficulty selling it, makes it unlikely that the situation in CBA is going to change.
MIKE: Well, what about the Harry Potter phenomenon? It would seem like a perfect opportunity for Christian publishers to capitalize and seek stories for 20- and 30- something adults that would match the epic scope of the Potter books they loved as teens. Perhaps YA could be ground zero for a new CBA Spec uprising, huh?

RACHELLE: It's not as easy as it sounds. CBA publishers, throughout history, haven't been strong in the YA market, and until the last decade, YA in general wasn't nearly as big a deal as it is now. Once Harry Potter hit, all publishers were asking themselves if and how they should capitalize on this "new" market. But to break into a new market, they have to give the new genre or line of books enough time to hit critical mass. The general school of thought is that it takes 3-5 years for a YA author to hit that place where the books become self-perpetuating. Which, obviously, means a loss until that point.
In the last five to eight years, publishers frankly haven't been in a position to take 3 to 5 years of loss in the hopes that a YA author will break out. The ones that have jumped into the market have done so hoping the timeline would be shorter, and when it wasn't, finances dictated they had to bail.
On top of that is the challenge of figuring out who to market YA books to. The reader is often different from the buyer (readers are kids, buyers are parents/grandparents). How do you market to both? You can't really compare CBA young adult fiction to Harry Potter, which was published by Scholastic—a company that has decades of expertise and an insane reach into the lives of  kids, teachers, and parents.
* * *
Interesting stuff, Rachelle! Plenty to think about. Thanks so much for taking the time to visit with us. Any thoughts from you spec-fic readers and writers out there?