This is Part Two of my interview with Debra Dixon. You can find Part One HERE.
* * *
MIKE: Debra, what does a small, independent press do that a large, traditional publisher cannot? I mean, what reason would an author seek a small press as opposed to a NYC conglomerate?
DEBRA: With the change in distribution, a strong independent publisher can do a good job of building audience and giving the author
the time it takes to build. NYC Big6 don't have a lot of second chances built into their play book. Every title has to perform instantly or you're done. They don't often add advertising or review support to a title after the first flurry is done.
Small press does a lot of the editorial development and market nurturing that Big6 simply doesn't have the time to do anymore. That is not to say that quality small press will take poorly written and poorly conceived books. Any press you sell your book to should NEVER have the reputation of accepting almost anything submitted. You want to sell to a selective, controlled press with quality editors, who have strong credentials. You want the books of that press to be well-reviewed and well-packaged. Covers are critical.
Independent press is a great place for a writer to "cut their teeth," build audience share, publish more quickly (usually) and to see a rapid sharing of profits. Advances are lower but generally most small press publishers have more royalty payment periods than Big6. Not always, but often.
Small press can offer attractive royalty schedules for electronic books when compared to NYC Big6. NYC is offering about 25% of net. We're offering 40% of net (dollars in the door).
Our press (to use the soapbox you've given me!) not only distributes to all the same platforms as Big6 and publishes every book in print, we routinely sell books to foreign markets, to large print and even in mass market paperback deals. We produce audio or sell books to audio publishers. We actively work the subrights side of a book. Our review programs are robust. We print advance reading copies, use review services, and put the actual final book and ebook copies into the field for review. We attend trade shows and cons. We advertise. Produce full-color, printed promotional materials. We employ a piracy monitoring service. Again, the list goes on.
When you combine this much attention to a book's publication and the strong editorial development, independent publishers can be the perfect home for writers (bestselling or newbies) who are looking for a strong relationship and support in their publishing career.
The questions I think writers should ask themselves before submitting anywhere are:
Is this an advance paying publisher with known authors and books?
Does this publisher invest in their authors?
Does this publisher have strong editorial?
How does this publisher view its role?
MIKE: From my perspective, there seems to be a lot of illusions about independent presses, the types of quality they will "tolerate," and the insular, perhaps "cliquish," nature of their business. What are the most common myths or misunderstandings you've encountered about independent presses?
DEBRA: The one "idea" I think some people have about independent press is that the quality is less than Big6 quality. That starts with the cover and continues with the editing in both the macro and micro elements. There is no denying that SOME small presses do not have quality fiction on offer. There is a reason for the quality perception. Too often I receive emails from writers who say they're withdrawing their submission because XYZ publisher has made them an offer. I'll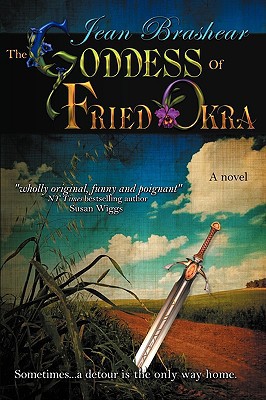 lance at the submission prior to deleting it from my queue and am frequently amazed that the book has been picked up by anyone based on the amount of work that I believe is needed to make the project publishable.
Conversely, I've made a revision request of a talented small press author who had submitted to us. For significant revisions we require authors not known to us to do the revision on spec before going to contract. This author had never made the jump to Big6 or to what I'd consider strong numbers judging from his rankings and reviews. I believed I knew why and had spent a great deal of timing crafting a detailed revision document so we could take his work to the next level. That author contact me a couple of months later to say, "I'm not doing your revision because XYZ publisher is going to go to contract without revision."
There are plenty of authors who do not want developmental editing. They want to be published quickly and often. Volume of titles is their goal. Maybe that works for them. I'm not a fan of this kind of publishing. I don't think it's a good career move, but I don't know the numbers being put up by other publishers. It's possible that poorly edited, poorly packaged, poorly reviewed books do well. And I'm only half-kidding.
Small press comes in all shapes and sizes. There are presses that have built large followings and who sell books direct. I hate to make blanket assumptions about anything to do with sales. Those books we think aren't ready for publication might be selling. I can't speak to that.
Obviously reputations are earned. Not every small press takes every book submitted. Some publishers are quite selective. There are great small press publishers out there. There are also not-so-great small publishers. Track record is important. I think a comment in this blog actually led you to us and this request for an interview. That's the sort of thing we love to see happen. It makes our day when the general public can see the work we put into our titles and the careers of our authors.
We've spent twelve years proving that small press doesn't have to be unknown authors and spotty sales. We routinely work with agents, Big6 published authors, brand new authors and small press authors making the jump to us.
As for being insular, I don't think small press is any more clique-driven that Big6. This is a fairly small industry when you look at the "controllers" or the gate keepers of the industry. Everyone knows everyone. We go to conferences, cons, dinner, etc. Networking happens. If I'm going to put together an anthology, I am going to ask one of my authors. Right now I'm working on a YA SF anthology. I've acquired a great story from NYT Bestselling fantasy author Anne Bishop and I'm also going to include Anthony Francis, one of our current authors. The other spots are open. It's good business practice to utilize your assets and broaden the readership for an author when you can. Then those people tip others and recommend. The recommended submission, because it has a pedigree, is going to make it to the top of my submission pile. (Which is hideously behind all the time.)
MIKE: Many authors are currently seeking self-publishing. What advantages are there to small press publishing versus self-publishing?
DEBRA: Despite all this opportunity for authors, I don't think *quality* publishers are in any danger whatsoever. There is a reason Amanda Hocking signed a contract with traditional publishing despite her unprecedented and unusual success as a self-published author. Trying to do everything yourself interferes with the writing. Most writers actually need editing. Most writers aren't equipped or don't want to do the kind of marketing quality publishers do. Technology is changing every day and writers don't necessarily want to keep up with new technology. They don't want to think about turning everything around again when industry best formatting practices change. I could write for days about what publishers bring to the table. I've mentioned some things above. All of that and more is why a quality small press is a great career move for most authors.
Why? Most smart writers who aren't Dan Brown or Nora Roberts with a readership already queued up are going to continue to want and need traditional publishers to help them drive their careers so they can get to that broad readership. The "unknown author coming out of nowhere" is a great story, but of the million books put up every (let me repeat. . .EVERY!) year now. . .that is not the common story. "Unknown author makes it big" is the UNcommon story. There were one million traditional and nontraditional books published in 2009 according to Bowker. And that's before everyone jumped on the "I'm publishing my own book bandwagon."
Authors have choices. No one can say which choice is the best choice. Writers have the happy and daunting task of figuring that out for themselves.
All the publishers can do is stand on their track record. To survive, we have to be a part of the solution for and to an author's career.
MIKE: A lot of writers who frequent my site are Christians, but are unhappy with the current content being labeled "Christian fiction." They want "faith" elements in their stories without the ultra conservative strictures. Does Bell Bridge publish books with "spiritual / religious" themes and, if so, what advice would you give to writers of such a genre?
DEBRA: We've just published Lindi Peterson. Her book HER BEST CATCH is a contemporary Christian romance. We publish historical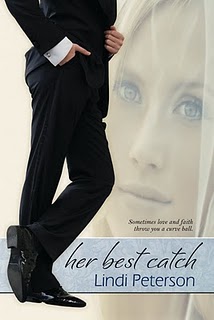 author Jacquelyn Cook. She'd written strong inspirational books for the large Christian publishers, but when the market swung to the ultra-conservative, heavy-dose-of-faith Christian books, she wasn't a good fit any longer. We've done three Christian historicals with her as well as some reprints. She writes heavily detailed, impeccably researched family sagas, based-on or loosely based on real-families of the South.
We aren't by any stretch of the imagination a "Christian publisher" but we don't shy away from books with spiritual themes and issues of faith. Our list is small and the book, first and foremost, must be a strong piece of commercial fiction. "Preaching as plot" doesn't work for us. We are not a CBA publisher. Our books have to appeal to a secular market.
Readers are happy to have good, strong, "clean" fiction that they can pass around to their mothers, daughters, aunts and friends. You'll find a lot of "clean fic" in our lists. BelleBooks is known for that kind of fiction. But we don't expressly seek it out. Bell Bridge Books has a mix of books that could be considered "clean reads" and books that are dark and raw and scary. We publish good books. Period. We aren't as concerned about labels.
MIKE: What kinds of submissions are you currently most looking for now? Is there a genre that you have the hots for, one on the rise, or something entirely from left field?
DEBRA: We love to see strong suspense, urban fantasy, women's fiction, cozy mystery. Dark YA fantasy is always welcome. But we're slow. It's just the nature of the beast. Our time and attention must first go to our contracted books.
I always hesitate to say "what we're looking for" because the bottomline is that we want a good book, strong voice, incredible characters and a concept we can sell. The books we buy grab our attention and won't let go.
MIKE: Finally, what advice would you give to someone who wants to start a small press? Aside from the money — no small thing indeed — what factors should the entrepreneurial small presser consider before diving in?
DEBRA: Consider the long haul. This market is changing every day. Competition is changing every day. New presses need to be in this for the long haul. They need to be well capitalized. They need to be prepared to invest in authors and find ways to force discoverability of that author in today's crowded market.
A quality editorial staff is worth its weight in gold. Editors have to have vision.
Competent technical and operational people are a must. You'll be dealing with multiple formats, multiple platforms and eventually quite a list of titles. Title management over the long haul has to be considered.
And give up sleep.
* * *
Debra, thanks so very much! I really appreciate you taking the time to visit with me and my readers. Continued luck to you and your team.