As part of my series on indie presses: On Monday, I'll be posting my interview with Jason Sizemore. Jason is an author, editor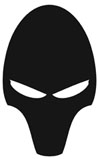 and publisher of  Apex Publications, one of the premier small press publishers of science fiction, fantasy, and horror. Apex went from being just a small print zine, to a pro-level online zine, to books, and now ebooks. Very excited about this interview. As an added bonus, one lucky commenter will be selected to receive a digital subscription to Apex Magazine for one year. Please be sure to check back next week.  (You can see my last interview, with managing editor of Port Yonder Press Chila Woychik, HERE.)
Also, the Inspy Awards are gearing up for their second year, announcing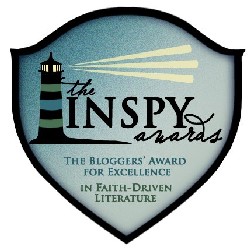 some new categories for 2011. Inspy is unique in that it recognizes faith-driven literature without the more conservative constraints of the mainstream Christian market. Last year, I interviewed founder Amy Riley about the awards, what makes them different, and her perspectives on the state of Christian fiction publishing. You can find that interview HERE. Nominations for the 2011 INSPYs will open on May 16th.
On that note, I wanted to give a shout out to writer friend, and rising star, Gina Holmes for her recent Christy Award nomination. Gina's Novel Journey (where I contribute monthly commentary), was once again selected as one of Writer's Digest's Best Writing Sites for Writers. In fact, I interviewed Gina way back in April 2006, when she was less famous (but still considerably sassy). Gina is nominated for Best First Novel. You can find the entire list of nominees HERE. Way to go, Gina!
Finally, I had so much fun with my recent Genre Challenge that I'm thinking about doing it again. If you follow this blog, you know I am often critical of both Christian Fiction and Christian Romance. In seeking accord, I offered to read one Christian Romance novel and review it. That novel was Redeeming Love (you can see my review, and the ensuing slugfest, HERE). Well, believe it or not, I had a lot of fun and, in an attempt to better understand the market (and shut up my crtics 🙂 ), I want to do it again. But I need your help in deciding a genre. So, if I had to read and review one CBA ___________ novel, what should it be? Here's the genres I'm thinking about:
Young Adult
Fantasy
Amish
Contemporary
Science Fiction
Looking forward to your suggestions. And make sure to come back Monday for my interview with Jason Sizemore and a chance to win a year subscription to Apex Magazine. Have a great weekend!