One of the many charges against William Young's best-seller The Shack was its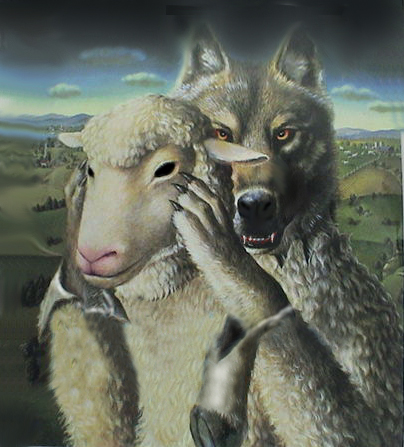 portrayal of God as a black woman. I have gone on record with my concerns about The Shack. Frankly, God being portrayed as a black woman is not one of them.
So does God being portrayed as a black woman cross some doctrinal line? I personally don't think so. Especially as it's housed in a work of fiction. But however you answer that question, make no mistake about it: Doctrinal lines are a HUGE part of Christian fiction.
Exactly what those lines are and when they are crossed, is another story.
Over at Speculative Faith, novelist and editor Rachel Starr Thompson revisited this subject in an entry entitled When Speculation is… Confusing. She compares two recent books she's read, one of them being my first novel The Resurrection. Rachel writes
I'm somewhat ambivalent about speculative fiction that takes place in this world… I mean, when we're making up an entire world from scratch, then I think we've got fair license to make it work however we want. But if we set a story in this world, don't we have some responsibility to play by the rules of this world? If we don't– if we blur the lines between reality and fantasy– do we risk causing confusion to our readers, especially as pertains to spiritual realities? (emphasis mine)
So in writing fantasy worlds, the author has a "fair license" to create her own laws. On the other hand, stories rooted in the here-and-now are somewhat bound by "the rules of this world." In other words, I am free to interject space aliens into downtown Los Angeles. I am not free to strip God of His power to eradicate those aliens. For Christians, an impotent God is less tolerable (and more fictional) than an alien invasion. Which brings Rachel to her concerns about my novel.
… Mike speculates freely about spiritual warfare and the various spiritual denizens that inhabit our world, and while that speculation is at times chilling and at other times just plain fun, I came away a little confused on a few points, and feeling that it wouldn't be too hard to interpret God as just another deity vying for control of the planet, rather than as the King of Kings thundering His authority over every inch of it. This is reality, but it's not; the lines are blurry.
In the ensuing comments, Rachel summarized "…we can play with the rules of our world as long as we don't play with the nature and character of God." This is THE doctrinal line we Christians mustn't transgress.
Let me make clear: Rachel's review is fair and generous. She is not accusing me of false doctrine, but accurately describing the "theological plumb line" that many Christian readers impose upon their books. Nevertheless, she worries that I speculate too freely about God and His world. Behind her concerns is the fear that, at some point, fiction can become false doctrine.
This is a good concern for Christians to have. Nevertheless, its application is sticky. I mean, at what point is fiction false doctrine?
The Lord of the Rings trilogy has not a few Christian detractors. While some consider LotR to be one of the greatest works of fiction ever penned by a believer, others view its theology as askew. The Bible condemns witchcraft and sorcery, they say. So how can Gandalf NOT be antagonistic to a Christian worldview? On these same grounds, any book with wizards, sorcerers, spells or incantations, is categorically branded as biblically unsound. So Harry Potter doesn't stand a chance.
Truth is, many Christian books take liberties with "doctrine." C. S. Lewis' The Great Divorce envisions a bus ride from hell (or, at least, purgatory) to heaven, even though the Bible dismisses such travel (Luke 16:26). His Space Trilogy goes even further, taking us into florid un-fallen worlds. But can there be such a thing as an un-fallen world? This educator watched A Wrinkle in Time removed from her Christian school's curricula because of what some perceived as a "New Age content." Tosca Lee speculates about demons,  Eric Wilson about vampires, and Robin Parrish about ghosts. How can Christians write speculative fiction without, um, speculating?
So maybe this is a no-win situation. I mean, the author writing for the Christian market is invariably forced to dot her doctrinal I's and cross her theological T's. Which is why I have suggested elsewhere that the import of theology into our fiction potentially stifles speculation. Yes, God revealed Himself as a Jewish carpenter. But does that mean He couldn't have used a black woman?
Is there such a thing as "false doctrine"? Absolutely. But when does fiction cross that line? I'm not sure. But whatever that line is, I think Christians often draw it too conservatively.