This year, Lisa and I will celebrate 31 years of marriage. They say opposites attract and, in a lot of ways, we're opposites. While Lisa is a clean freak, I'm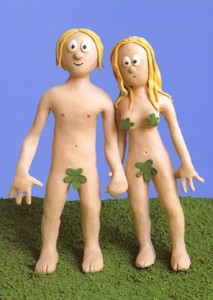 not. She likes parties. I prefer isolation. She enjoys chick flicks… by herself. Hey, this is the stuff of marriage.
But while opposites attract, there's a catch: Most of the problems in a marriage are often the ones created by people being opposites. Their differences, many of which wooed them at first, become sore spots. The things that once attracted them now repel them. Why is this?
I've been privileged to officiate lots of weddings, and tend to take it personal when someone I've married gets a divorce. It's only happened a couple of times, thankfully. Nevertheless, I have this running tally of marriages I blessed, that failed.
Truth is, most couples bail on a marriage at the exact point it could become stronger. In other words, the marital friction is an indication of a need to grow, not an excuse to separate. But rather than work through their differences, humble themselves, and concede change, they harden their hearts and divorce. Of course there are legitimate grounds for divorce. And not everyone who marries should ride it out. But ideally, working through relational issues should be preferred to jettisoning a relationship.
So how is it that the opposite qualities that attracted a couple also work to separate them?
The way I see it, the belief that opposites attract is an admission of inferiority, of incompleteness. We are weak in an area that someone else is strong in. Lisa fills up what I lack, and vice versa. Our strengths and weaknesses not only balance us, they complete us. Marriage then is a means toward wholeness.
I'm not sure if this sits well with Modern Man. Our obsession with self-realization, personal fulfillment and independence doesn't completely jive with the suggestion we need someone else to be whole. But it harmonizes with biblical theology. After Adam named all the animals, in the early chapters of the Book of Genesis, it was said that a suitable helper was not found for him. He was lacking something. God performed surgery, caused him to sleep, and built a woman from Adam's rib (Gen. 2). Eve was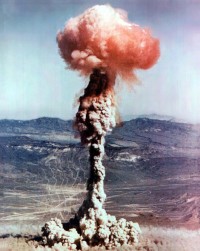 the perfect partner. Why? She was literally part of Adam.
So while God made Adam from the dirt, He made Eve from Adam.* He completed Adam by extracting something — no, someone — from within him. In a sense, Eve was always in Adam.
No wonder relationships can be so volatile: Eve was formed from the splitting of the Adam.
This instinctive attraction of opposites is, I believe, a hearkening back to that Adamic yearning. Our longing is for something greater than just friendship — though friendship is no doubt part of it; it's a thirst for someone who is a part of us. However, the very dynamic of attraction is also what makes relationships potentially nuclear.
What do you think? Why do opposites attract, and why does that attraction, inevitably, separate?
* I think this is one reason postmodern Christians do not believe Adam and Eve were historical figures. A literal interpretation inevitably forces one toward a male headship model.