Everybody has one of these. It's the card you play when you run out of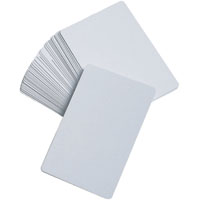 answers, when Life's mysteries overwhelm you, when your educated guesses bump into the Unknown. It's the answer you resort to when you're out of answers.
Everyone has a Mystery Card. Theologians, scientists, mathematicians, doctors — all encounter mysteries. Whether it involves gravity, cellular replication, particle physics, or orbital mechanics. Whether it's why humans act the way they do, why humans don't act the way they should, and where humans go when they've stopped acting altogether. Everybody must admit there are things they just can't explain.
Why does a patient suddenly wake from a 3-year coma?
How can Jesus be BOTH God and Man?
How is DNA encoded?
Can we know anything with absolute certainty?
Why do children from the same family turn out so different?
Why do smart people do stupid things?
What is dark matter?
If God is sovereign, do humans really have free will?
How did the Universe begin?
Does the Universe have boundaries and, if so, what's beyond them?
Is there life after death?
Why can't we tickle ourselves?
Sorry. I just threw that last one in there for levity. 🙂
Point is, everybody has a Mystery Card. I don't care who you are, how educated you are, how decorated you are, how many books you've read, or how many Twitter followers you have… at some point you must play the Mystery Card.
Christians play the Mystery Card a lot. Ask one about the problem of pain, why God put Satan in the Garden, how God can exist in Trinity, and where He was before the Universe existed, and they'll probably play the Mystery Card. Yes, this can be a cop-out. This can be an excuse for mental laziness… and it often is. But the truth of the matter is, non-Christians play the Mystery Card as much as Christians.
Atheists, astronomers, astrophysicists, and air guitarists all resort to the Mystery Card at some point. You see, even if you believe that Science has the tools to explain everything, the truth is a.) It hasn't and b.) It's still faith in an ever-changing system, handled by highly-evolved apes, constructed upon a series of presuppositions, that you're banking on.
Sounds risky, eh?
Frankly, this is one thing I love about the Bible. It pulls no punches regarding mystery. As human beings, we are NOT entitled to know everything. This strikes to the core of our problem. I mean, why do we believe that our little brains, or any system of scientific or intellectual tools we have developed, are even capable of comprehending… EVERYTHING?
It's the height of hubris to believe you don't need a Mystery Card.
And perhaps that's the big difference. The real issue is not whether we need a Mystery Card, but how we play it.