Pastors easily lose sight of the trees, for the forest.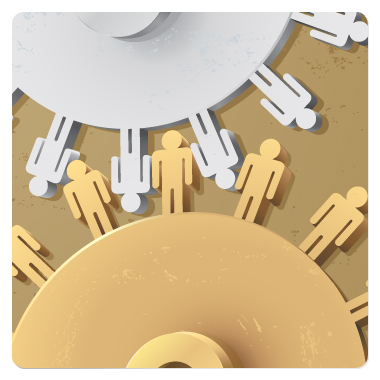 That's the conclusion I've come to after having been a full-time staff pastor for over a decade and actively involved in churches for over 30 years.
But f you're expecting a beat-down on Christian ministers, you came to the wrong place. I honor the office, love pastors, and think their job is one of the most difficult and important in the world. Nevertheless, I've come to believe that
In their attempt to "grow a church," pastors can get really out of touch with the individuals who comprise it.
It's a unique profession: You listen to problems, give advice, study a lot, administrate programs, delegate people, receive criticism, set budgets, fundraise, recruit, demote, discipline, encourage, visit the dying, bury the dead, and comfort the grieving, and then you are expected to get up every weekend and say something profound, inspiring and practical. Furthermore, your wife must be sociable and happy, your kids must be obedient, respectful, and well-adjusted, and you must be humble, prayerful, devout, knowledgeable, funny, eloquent, tactful, well-groomed, quick on your feet, slow with your tongue, frugal with your money and relatively free of (noticeable) vice.
So… any applicants?
As a result, pastors often live in a cocoon — emotionally, spiritually, and relationally; not only does their congregation rarely "get" them, they often drift out of touch with their congregation.
And then there's the dreaded "church growth" propaganda.
Okay, maybe the word "propaganda" is too harsh. Nevertheless, American pastors tend to measure success in terms of the size of the church, the projected rate of multiplication, the levels of involvement, and the amount of visitors on any given Sunday.
No wonder we lose sight of the trees.
I once attended a pastor's conference in which a popular minister was speaking. In a Q & A session, he was asked how the average church member could be engaged to serve, be more involved in the church, and catch a bigger vision for their life and ministry. Note: This is a typical question from an American pastor.
Pastor: "How do I get my average member more involved?"
Translation: "How do I get the average member to help me grow the church?"
Anyway, that pastor said something I've never forgotten. It went something like this:
The dreams of the average church member are far different than that of the average pastor. While the pastor dreams of growing his church and seriously involving his people in the ministry, his people dream of simply having happy marriages, raising good kids, pursuing satisfying careers, finding something meaningful to be involved in, and maybe, just maybe, helping someone find their way to heaven.
I've come to believe that the problem with many pastors is this disconnect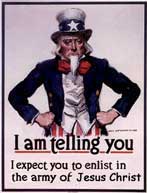 between them and the average person. While they're trying to expand the forest, they're losing sight of the trees. We become so busy trying to grow our church, so enamored by doctrines and models and demographics, so cloistered by our circle of ministry associates and Christian friends, that we lose touch with those outside that circle, namely, our people.
Well, maybe pastors are supposed to see the bigger picture. After all, they're commanded to "equip the saints for the work of the ministry" (Eph. 4:12). How can they do this if they don't see beyond the individual? Besides, don't we want visionaries in the pulpit?
Perhaps it's a no-win situation. Pastors are doomed to be caretakers of the machine, cranking out enough "units" to meet their quota. At least, stay in business. However, when "growing a church" replaces "growing people," you have a problem.
But maybe the real problem is, in America, forests are more important than trees.