With baseball season on the way, I finally decided to watch Moneyball. It was a good movie. The subplot of the film had to do with Brad Pitt's character, Billy Bean, a real-life baseball player / executive, seeking personal redemption. The central story was about Bean, Oakland A's GM, attempting to restructure a team on a shoestring budget. But Bean's motivation, we learn, was his own disappointing career.
Billy Bean was a highly recruited five-star college star. In baseball, the five-point player refers to someone who possesses a rare combination of these skills:
Baserunning
Hitting for power
Hitting for average
Fielding
Throwing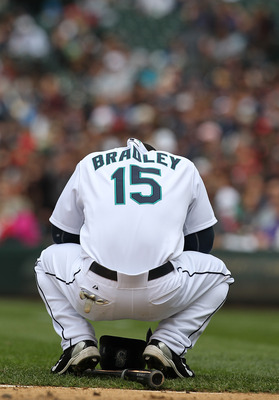 Bean did not live up to expectations on the field. Which motivated him at the business level. It led to him finding his real niche as a trailblazing, forward-thinking  executive. It's an inspirational story and one, I think, which has a unique application for writers.
Five-point players are a rarity.
In sports or the arts.
Billy Bean was a five-star college athlete. Great. But he was a one-star baseball executive. Being great at that one thing was better, in the long run, than being good at those five things. His one-star strength surpassed his five-star promise.
Maybe yours does too.
Striving to be a five-point player — trying to be good at everything — can often distract us from being good at the things we ARE good at. Which is why many writers overlook their strengths in an attempt to emulate other authors, expand their genre canon, or hone their writing chops.
Don't get me wrong. I'm not suggesting writers don't try new things, don't try to branch out, don't mix it up, don't attempt to improve. I'm suggesting it's more realistic to find and develop your signature strength than trying to be a Renaissance Writer.
When I played softball, my mantra was, "Stay Within Yourself." You see, we had a lot of very good softball players on our team. Guys that could hit with power, run the bases, and throw a guy out from deep center field. Me? Not so much. For a while a tried to be them, with no success. (I think I hit 1 home run in my entire career, and it was an inside-the-park home run.) Things changed for me when I started concentrating on just getting hits, when I stayed within myself. I eventually turned into a good hitter. Singles. Doubles. Nothing spectacular, no sizzle. But I got on base a lot. And became confident. And found my niche.
I turned into a good hitter when I stopped trying to hit home runs.
I wonder if the same is true for writers. Instead of trying to emulate writing rock stars, why not stay within ourselves?
Honestly, I don't know many 5-point writers. I'm pretty sure I'm not one of them. But who needs home runs anyway? Especially when you can crank out a lot of singles?