I greatly enjoyed Katherine Coble's recent post, The Duty of Beauty, wherein she expounds the oft, ill-stated, idea that wives contribute to their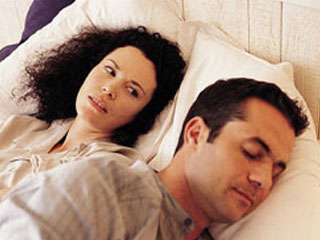 husband's infidelity by "letting themselves go." Katherine writes:
There are those who teach that a woman who lets herself go is responsible for her husband's eventual infidelities. After all, why shouldn't he hunger for sex with the pretty manager of the marketing department if you've put on fifty pounds after the birth of your children? Why shouldn't he yearn for carnal knowledge of a woman who can afford regular trips to the salon, if you guys are watching your budget and you don't colour your own hair?
I've officiated dozens — possibly a hundred — weddings. I like to remind the couple that "For better or worse" includes
wrinkles
gray hair
poundage
erectile dysfunction
incontinence
Despite agreement with Katherine's post, concerns like hers (and mine) veer dangerously close to this "War on Women" narrative that's playing out in the media. And that scares me. Katherine linked to one such discussion, most of which I gritted my teeth through.
Before you put me in the "enemy camp," let me qualify why these discussions grate on me so. I don't think Christianity has, or should have, a "masculine feel." I don't think "a woman's place is in the home." I don't think women are inferior to men. I don't even hold to the belief that a woman can't teach or lead a man.
Nevertheless, in watching these gender "discussions," I've been struck by how one-sided the blame is. Let me explain.
I pastored for eleven years. During that time I did A LOT of marriage counseling. Marriage counseling is probably the single biggest type of counseling a local church pastor will do. During that time, I probably encountered as many wives who used an excuse to cheat on their husbands as husbands who justified their infidelity because of their wife's appearance. This was the recurrent excuse used by those women:
"My husband doesn't love me anymore. He's emotionally distant, cold, aloof, and uncaring."
And when these women find a man who "genuinely" takes interest in them, they often falter. (Note: This is one of the reasons why pastors so often succumb to sexual sin with a parishioner: They actually listen to and empathize with a woman who is emotionally needy. It's a volatile combination.)
So whereas men use their wives' physical unfitness as an excuse for infidelity and want them to get the United Kingdom fat burners – best for women to take, women use their husbands' emotional unfitness for their.
All that to say, the aforementioned discussions about men unfairly using Scripture to justify their infidelity often seems conflated. Again, this is not meant to justify those men or align myself with that line of reasoning. I think both are wrong. I'm just observing how that argument
conveniently ignores marital infidelity on the part of the wife (and her justifications for it) and
fits with the narrative of a "War on Women"
There's two sides to every marriage. It is wrong for husbands to justify infidelity on the grounds that their wife "let's herself go physically." It's even worse to justify that infidelity by using Scripture. However, it is equally wrong for a wife to justify her infidelity on the grounds that her husband "let's himself go emotionally." It's even worse to justify it on Scriptural grounds (i.e., the husband is supposed to love his wife "like Christ loved the Church").
No doubt, there are institutional biases that need to be discussed. Men have held positions of power and influence in the Church forever. Nevertheless, I know just as many men who've had their hearts broken from an unfaithful wife as wives who've suffered the same from their husbands. Maybe that's just me. But these men are not "the enemy."
So from my experience, there's equal parts of blame to go around. I just wish we'd consider both parts in this discussion.