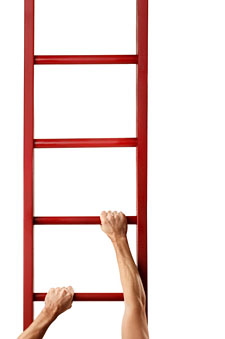 Often, throughout the writing of  The Telling, I returned to Stephen King's words. In the intro to The Shining, King said this:
I think that in every writer's career — usually early in it — there comes a "crossroads novel," where the writer is presented with a choice: either do what you have done before, or try to reach a little higher. What you realize only in retrospect is how important that choice is.
The Shining was King's "crossroads novel," and he goes on to explain how he chose to "try to reach a little higher." In his case, it meant taking a risk with one of his leads and, rather than simply just show the man becoming possessed, probing the psychology that turned this character into a psychopath. Not only did it take more work, it was risky.
Likewise, I wanted to reach "a little higher" with my second novel. But doing so was not without risk. Whether or not I succeeded, only time will tell. Nevertheless, here's eight ways I attempted to "reach a little higher" in my second novel:
More POV's — In The Resurrection, I intentionally limited my POVs to two — a man and woman. I felt that would prepare me to handle more in the future. In The Telling, I doubled that number and have 4 POV characters. Even more fun, one of those characters is quite nuts!
More expansive plot — Perhaps this comes with more POV characters, managing more motivations and backstory. But the big limb I go out on is the one that involves mass delusions, governmental coverups, and a storyline that stretches back to Mesolithic cave paintings and the Cold War.
Monsters — What writer doesn't want to make a monster? Well, the crow on the cover is a hint about mine. Actually, monster might not be the appropriate word. Either way, I wanted to combine several mythologies, and make a few of my own. One such mythology involves the "fetch." The Irish and the Scots have legends about the Faerie Co-Walker, the Otherself, known throughout the years as Doubles, Wraiths, or Fetches. My monsters involve similar mythology. (Of great help was Reverand Robert Kirk's The Secret Commonwealth of Elves, Fauns, and Fairies.)
More surprises — It's said, if you ever want to ratchet up the tension in your book, kill someone. Well, I reached a point in this novel where I knew I must kill a certain character. I liked this character very much. At first, I resisted the thought and tried to navigate the story around it, before realizing I had to do it. I'm guessing it will surprise, if not anger some readers.
Faster paced — Frankly, The Resurrection is a bit measured and cerebral in its approach. Well, I intentionally tried to speed up The Telling, putting my characters at real risk a lot sooner.
Darker — I open The Telling with a quote from Lovecraft's The Dunwhich Horror, so that should tell you something. Yeah, this is a horror novel. But don't let that scare you off, because it also has…
Romance —  Okay, this was risky for me. Even more risky than monsters! Probably because I've talked so much mess about contemporary romance novels. Nevertheless, I really enjoyed crafting this specific relationship. It seemed… natural. Sure, it's baby steps for me. Real Romance buffs will probably yawn at my fledgling attempts. But I wanted to "reach a little higher." Besides, Horror and Romance are always a great combo!
A map! — There's a map at the front of my novel. Woot! No, it's not quite as intricate as a Game of Thrones map. But now Tolkien and I share something in common.
So those are a few intentional risks I took with my second novel. Let me know whether or not you think they work.
So what are some things you are doing to "reach a little higher" in your Work in Progress?