The Orange County Christian Writers Fellowship 2012 Conference was a gas! It was the first time I was on staff at a writers conference, so I was a little nervous. Especially being that some staffers were industry mainstays. Nevertheless, it turned into a very profitable, really fun, experience. Here's some random thoughts the day after…
The publishing industry is in HUGE flux — This isn't a newsflash for anyone, of course. But listening to authors, agents, and editors, some of who've been in the industry for 20 and 30 years, it's impossible to escape the realities brought on by changing technology. This was nowhere more on display than in the Sunday morning discussion between Mick Silva and Alice Crider, who represented Self-publishing and Traditional publishing respectively. The overall feeling, however, is not one of gloom and doom, but rather excitement and possibility. No matter how much it changes, the book world is NOT going away.
Meeting my agent — I think it's safe to say, Rachelle Gardner was THE mo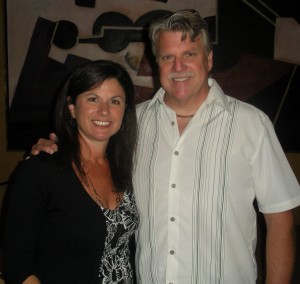 st sought after person at the conference. She had non-stop consultations all day Saturday and half the day Sunday, as well as sitting on the Friday night panel and doing a keynote speech Saturday afternoon. As Saturday evening came, we'd barely waved at each other. I hate to force things, so I just assumed this wouldn't be the time for us to hang out. Oh well. Then, as I was getting ready for bed Saturday night, Rachelle texted me to see if we could meet for coffee Sunday a.m. We did; I was typically candid, we talked faith and friendship and business, and were even able to chat more in-depth later that day. Definitely one of the highlights of my weekend. I'm SO appreciative of her!
The unexpected highlight of the conference — I was probably most nervous about Consultations. Attendees could select to meet with any staff person in 15-minute blocks. As staff, we were told to keep our schedules free to meet with as many people as needed it. Frankly, I didn't think many folks would be interested in talking to me. So I was surprised to start the day with seven consultations. Roughly twenty oval tables were assembled, two chairs per table, in a room adjacent to a hotel thoroughfare. Each table had a sign with a staff person's name. My table was dead center, just next to Bill Myers (whom I managed to have a great, but short, conversation with about the Christian fiction industry). The room eventually became a hive of chatter, people lining up in the hallway waiting for their appointment. By the end of the day, I had about a dozen consultations. Pretty good for a nobody, huh? Anyway, I had so much fun meeting with, listening to, and encouraging aspiring authors and bloggers. I was even solicited to be a ghostwriter and a writing coach by two people! Which I declined, thank you.
Blogging was a surprisingly hot topic — My bio included "blogger" and it was one of the topics I said I'd be available for during consultations. Well, I was rather surprised by how often the subject came up in conversation. Not only did three of my consultations consist specifically of blogging ideas and questions, my Saturday afternoon table was attended by a number of writers with specific blogging questions. During one of my consultations, another staffer called across the room and directed someone to me, "He's a blogger. Go ask him." How did I become the "expert"?  Frankly, I was surprised by how little aspiring writers know about the subject and how many established authors still struggle with blogging.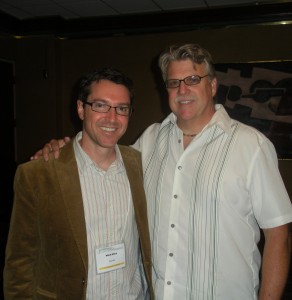 The importance of developing relationships with writer-people — We writers work in isolation. We suffer neurosis, panic attacks, and low self-esteem; we talk to ourselves and actively cultivate imaginary characters. It's no wonder that, sometimes, interaction with humans can be… awkward. The surprise is, it's rather refreshing to mingle with people who suffer the same maladies. Friday night, I had dinner with Merrie Destefano (Urban Fantasy / Sci-fi / YA author), Mick Silva (Freelance editor / Writing Coach / Motivational speaker), and Andy Meisenheimer (freelance editor and writing coach). Yes, I'm name-dropping. We talked about the industry, our careers, our mutual faith. It was a lively, exhilarating discussion. I came away from the conference having began some new friendships and furthered existing ones. More than once someone said, "In the publishing industry, it's all about relationships."  More and more, I'm coming to believe that's true.
"Good" exhaustion — Friday night I slept 3 or4 hours. Felt more like 3. Breakfast was available at 6:30 a.m. I was seated with oatmeal and fruit and 6:40. I received my schedule for the day from Heather Harshman (who did a FANTASTIC job).  Five 15-minute consultations beginning at 9 (an impromptu consult started earlier), followed by a critique group at 10:30, followed by two more consultations, then lunch (in which I "host" a table), followed by two more consults, then on to my one-hour workshop on "The Christian Speculative Fiction Writer," and some final consultations. After which I just dropped. I returned to my hotel room and plopped, exhausted, on the bed. Soon, I began navigating my way around dinner. I was tired of meeting with people. I figured I'd sneak out to my car and get some fast food and go to bed early. Gathered my stuff and headed downstairs. But I wandered into the banquet area about 5:15, just to take a peek. They had another table for me. Ugh. I couldn't just bail, so I sat down with my tablet and just waited to see who would wander over. Anyway, I ended up with seven or eight girls who wanted to talk about speculative fiction. It turned into the funnest, best table of the day! In fact, one of the ladies at our table won the biggest award of the day for her Spec novel. I think I slept 10 hours Saturday night, I was so tired. But it was a "good" tired.
So there's some random observations. So much more that went on, so many interesting and important things. But that's a thumbnail. Looking forward to doing it again.