Guest blogger: Jill Domschot
A wh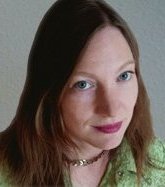 ile back, out of irritation, I posted this open letter on Facebook:
Dear Male Authors of Christian Fiction, please stop creating female protags to fit your particular male fantasy of The Helper Wife. While a minority percentage of women are actually like this, these women have a downside, which you fail to describe in your fiction (because it would apparently not fit in your fantasy). The Helper Female isn't 100% altruistic. Yes, that's right. For all her sacrifices, she expects a return, and she will manipulate in her own special way to get it.
As a female, I'm a little sensitive to the idealized Christian image of womanhood that's assumed to be a byproduct of gender. It goes something like this: Due to gender rather than personality, women are nurturing and relationship-oriented. In addition, they're gendered to be emotional. Therefore, women are natural helpers.
In fact, I'm daring enough to claim that many women aren't naturally motivated at all to help others, to keep up relationships, or to nurture anybody but their own offspring. The truth is all people possess these traits on a continuum. You could argue that females possess these traits in a larger proportion than males do, and you could find numerous studies that back up your assertion, as well as many that disagree with it. As Carl Jung gave us the terms extroversion and introversion to describe human behavior that is either outward/social or inward/solitary, I'll focus on these terms for a moment because they've become catchwords in modern society. The Myers-Briggs personality assessment is based off Jungian principles, and one of the main assessors is whether a person is introverted or extroverted. According to the organization's first stratified random sample, roughly half the population tends toward introversion. Women are slightly more extroverted than men, according to this same sample (52.5% E, 47.5% I for women vs 45.9% E, 54.1% I for men).
If you accept the above percentages as accurate, then you might assume that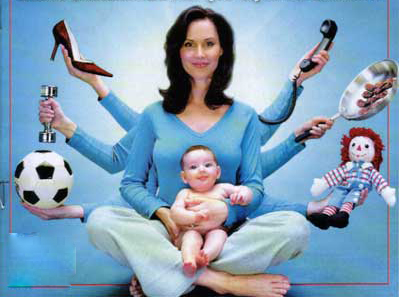 women are more relationship-oriented than men. However, 47.5% of the population is certainly no small number, and you might well offend 47 women out of a hundred with your assumption that women love to socialize. Worse, you could be holding 47 out of a 100 women to a standard they're unable to cope with emotionally. At the very least, this same Myers-Brigg's assessment has sixteen personality types—of these, eight will tend toward introversion—and not one of them is strictly confined to gender. For another look at common archetypes, the Enneagram describes nine basic personalities, and none of these is confined to gender, either, not even the ones called The Helper and The Loyalist.
But a counterpart paradigm also occurs to me. The Christian male characters rarely seem to fit a lofty ideal, unless they're in the role of "perfect pastor." The men, according to the current Christian mythos, are neglectful fathers and husbands with flawed spiritual states, in sharp contrast to the perfectly supportive mothers who dutifully impart their spirituality to their children and pray for their wayward husbands. Essentially, men are flawed and their women must help them rise about their sorry state.
Let's put the Perfect Christian Woman stereotype aside for a moment and refocus on the Bad Christian Man. I have no desire to finger-point at struggling Christian authors, so I'll point the finger at a recent film that repeatedly popped up under my Google searches for this article: Courageous. Although the movie had honorable intentions, it upheld the supportive female/neglectful male stereotypes. At the time I watched it, this was my primary criticism of the film.
In the land of Courageous, neglectful fathers cause societal decay and, therefore, fathers need exhortation in order to improve. I can't say I disagree with that sentiment as stated. Children are better off with both a father and a mother. But why are the men of the film neglectful, while the women are already acting as strong spiritual supporters of their men? Because of this model, women play little role in the film, with little character development. Before you criticize me for obviously missing the point [the movie was meant to encourage men, not women], I'd like to quote from one of the least inflammatory blog reviews—that is, not a feminist rant—that mentioned the gender gap in Courageous.
In Jason Boyett's Why I Hated the Movie Courageous, he writes,
…and for all its emphasis on the duty of fathers (good!), it practically ignores mothers (weird).
In the comments section, others tried to make light of this omission in the film. One person writes, "Emphasis didn't need to be placed on the role of mothers because that is not an issue at the moment." Another says, "I don't think it slighted the mothers at all. They were all shown as being supportive." And yet another, "I do not think most mothers need the message of this film. Many men are either absent physically or emotionally from their children especially when the children start to turn into young adults."
All right, I can hear you asking, "What's your point?" Why can't male authors write their good, clean fantasies? Oh, they can, and they will, as will female authors. I'm just tired of the stereotypes.
How do you think women respond when they're held to this one perfect ideal of helpful, friendly, and spiritual?

How do you think men respond when they're assumed to be slothful?
Although I can only speak from a feminine perspective, I know I don't appreciate the judgment and criticism lobbed at me when I fail to meet the qualification of a good helper female — which is pretty much all the time. And when I read these stereotypes in books, I passive-aggressively write reactionary comments on Facebook. As an author of either gender, that is not the reaction you want from your reading audience.
Jill Domschot writes supernatural fiction with a Gothic flair. Her interests are various and always changing: Spanish, metrical poetry, accordions, flash fiction, and the British Enlightenment. She blogs at Hc Svnt Dracones (jilldomschot.com), where she writes odd short stories and philosophical memoirs.