Author and editor Lyn Perry recently talked about whether offering free sample chapters is a good marketing strategy for authors. Apparently, they don't work for Lyn.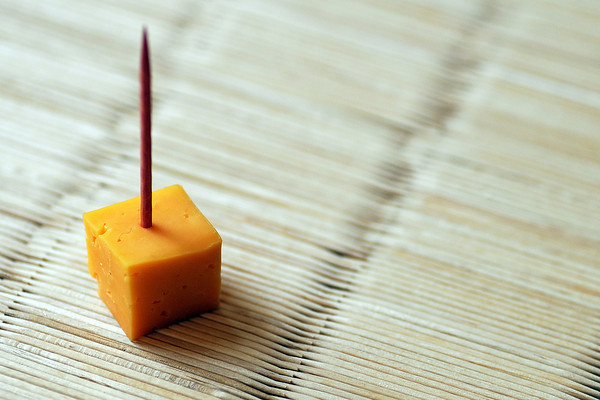 I don't like to read portions of books or samples of stories. Those extra pages at the back of a novel to entice you to buy the second book in the trilogy? Waste of paper.

So I don't think offering free sample downloads is a particularly effective marketing strategy …on people like me.

But it must be fairly effective for a large group of readers otherwise the practice wouldn't exist.
I'm one of those readers whom sample chapters exist for. My Kindle is full of them. Of course, not all of those sample chapters have resulted in purchases. But that's the point. Some have. And they did because I liked what I saw. In my opinion, it's one of the funnest things about digital readers. Like an endless loop through Costco on a Sunday afternoon — samples on every aisle!
But as Lyn points out, readers seem to approach sample chapters differently.
For instance, blurbs and back cover copy never influence my purchase. I don't care who endorsed a book or how good the cover looks. If it's an author I'm unfamiliar with or have not been specifically referred to, I look for one of four things, usually in this order:
Good form
Compelling premise
Interesting characters
Action
Admittedly, Action is the last on my least.  In fact, I'll rarely purchase a book just because it's "fast-paced." Nor will I stay with a book just because there's Action. Which is funny because so many books seem to stand on being "fast-paced." As a reader, it's usually not necessary for me to read more than a few pages to determine if I want to stay with a writer. If the craft is solid, I will usually stay with a book, even through a slower plot or a non-hooky intro. But stellar prose is not a necessity for me. In the long-run, an intriguing storyline will keep me reading despite average writing. As long as I feel a story is going somewhere I want to go, I can put up with serviceable prose. Either way, no amount of gunshots, train wrecks, tantalizing prologs, or quirky characters will keep me reading a book that is not well-written and does not have a compelling premise.
But that's just me.
The tricky thing about sample chapters is this: The proliferation of free chapter samples has led to "top-heavy" stories, i.e., stories with well-polished first chapters that are not sustained throughout the novel. I suppose we can blame much of this on "conventional writing wisdom." It's why writing teachers often talk about The First Five Pages, or some equivalent.  Because most agents and editors decide within the first few pages (of a query or manuscript) whether or not a story works for them, writers tend to over-polish their first chapter.
To me, that may be the biggest con — as in Pros and Cons — of free sample chapters. They present a story which the author can't deliver upon.
So what about you — Do you like sample chapters? And if so, what are you looking for when you read them?