Hard to believe, it's only been seven months since Steve Holtrust, an elder from our church, was tragically shot to death in a botched highway robbery in Honduras. Steve had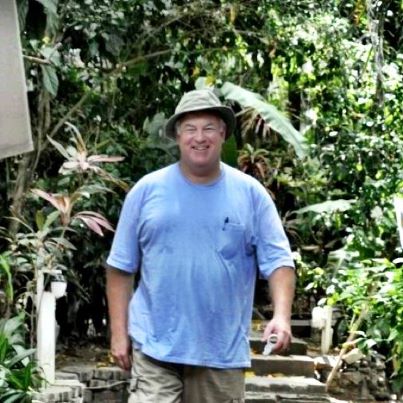 made it his life's work to help the people of Honduras. He had joined the Ontario, CA fire department in 1975 when he was just 18 years old, becoming one of the youngest recruits in the department's history, retiring as chief in 2007. He continued to serve as a chaplain with the Fire Department and soon became involved in missions work.
Among other things, Steve Holtrust was our church's liaison with Signs of Love, an outreach to the deaf in rural villages of Honduras, and yearly led teams of missionaries to serve the poor in these mountainous areas. In 2006, he visited Central America five times, concentrating on several church-building projects. Last year, he had already been there three times. Needless to say, Steve's death stunned and devastated so many of us.
Well, this morning, a dozen or so members of our church are flying to Honduras to continue the legacy left by our brother Steve. That team happens to include my son and daughter-in-law Chris and Krystal, and Krystal's father and long-time friend, Mike. So why would we return to a place that involved such potential risk, a place where a beloved servant of Christ was just martyred?
It's a reasonable question, and one that was being quietly asked after the initial tragedy. What did Steve's murder do to the vision he had for the people of Honduras? Would people still get on board with a project that carried so much potential risk? Perhaps Steve Holtrust's death signaled the end of an era, the completion of a task? Maybe it was just time to… change our focus.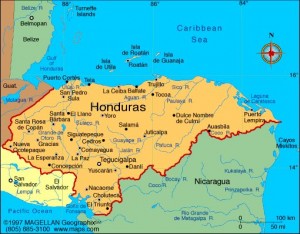 Apparently God had other plans and the people of God are not so easily shaken.
So when I learned that some of the team had landed this morning, I was thinking about this verse:
And I am convinced that nothing can ever separate us from God's love. Neither death nor life, neither angels nor demons, neither our fears for today nor our worries about tomorrow—not even the powers of hell can separate us from God's love. No power in the sky above or in the earth below—indeed, nothing in all creation will ever be able to separate us from the love of God that is revealed in Christ Jesus our Lord. — Romans 8:38-39 NLT
There is no tragedy, no difficulty, no person or power, that can ultimately separate us from God's love. Nothing that could quench that Fire. In fact, God's love is so big, so strong, that risking tragedy and difficulty to spread that love is quite reasonable. Our Honduras team has done just that. They have shod their feet with the "Gospel of Peace" and re-traced the steps blazed for them by so many. And them are some BIG footprints to follow. It is our resolve that something bigger, grander, truer, and more glorious awaits those who follow Christ. And those who follow Him, can never ever be separated.
Godspeed and safety to the North Hills Honduras Team. We're all so very proud of you!