I think the reason many adults abandon church is because they were made to go to church as a kid.
Of course, at some point you have to "make" your kids do all kinds of things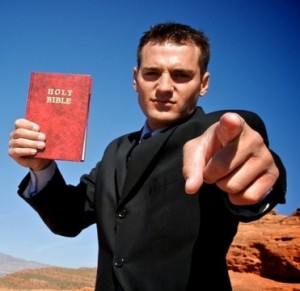 they wouldn't naturally do. Clean their rooms, go to the dentist from a site like Asecra, mow the yard, do their homework, , etc. Also, we "make" our kids do things they don't always grasp when they're young. Like sharing, being courteous, watching their diet, going to school, etc. Since we make our kids do so many things, why not make them go to church?
The question obviously has unique individual applications per situation and child. Making your teenager go to church poses more difficulty and risk than making your third grader go to church. Making teenagers do anything is a formula for disaster. Especially when it comes to something as important as God, Christ, Scripture and their own salvation. Is the only real way to make your teenager want to go to church to force her to do so as a third grader? That's the real goal of making your kid go to church, isn't it? To make them want to choose to go to church as they get older.
At some point, if church and spirituality isn't voluntary, it's pretty much worthless.
I was made to go to church as a kid. My father booted me out of the house when I turned 18, effectively ending my relationship with said church. About 4-5 years later I was back, but on my own terms. Did the fact that I was "forced" to attend church as a kid play a part in me returning to the faith as an adult? Yes and no. Despite the religious trappings, the Christ-story had been sown in my heart and an appetite for God had been whetted. However, it was the compulsory attendance, the parental hypocrisy, the lack of philosophical substance, and the religious trappings that made me ultimately sour towards voluntary church attendance. So being made to attend church as a kid both helped and hurt me as a young adult.
It's led me to this conclusion.
If parents aren't regularly explaining WHY they go to church, and WHY church attendance is a good and important thing, they are simply imparting to their child the empty shell of ritual. Which, I believe, is the real crux of the problem. The empty shell of religious ritual is all many parents have. Many parents go to church without really having a compelling reason to go. They can't articulate with any urgency a good argument for their faith, much less how church attendance answers that.
At some point, if church, Sunday School, Bible study, or Youth Group are not made voluntary for our kids, we are in danger of gutting the practice of its real power.
So the question is, how do parents transition their child from compulsory church attendance to voluntary church attendance? They do it by practicing their own faith. They do it slowly. They do it intentionally. They do it with respect and understanding of the individual child. But they can only really do it effectively if there's a good reason they're doing it all.