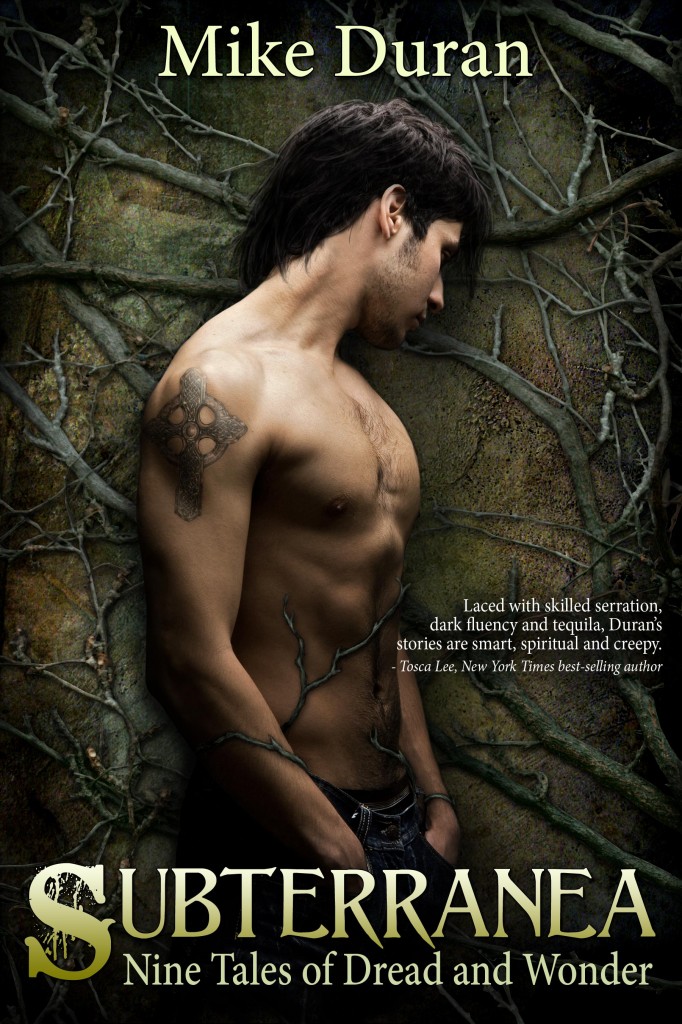 In the next several weeks, I'll be releasing an ebook anthology of short stories entitled "Subterranea: Nine Tales of Dread and Wonder."  The collection will be published exclusively on Amazon, with a paperback version available shortly thereafter through CreateSpace. Looks to be in the 120 page range. The ebook price will be 2.99.
These stories have been published in various venues over the last six or seven years. For instance, "When Bill Left the Porch" was a finalist in Dave Long's (Bethany House senior acquisition editor) inaugural Faith in Fiction short story contest, and later published in Relief Journal (Spring 2007). "Someone in the Circle" was included in Robin Parrish's first-ever Infuze Magazine print anthology (coming in second in reader votes behind Michael Snyder's inimitable "Russell Fink") and "En Route to Inferno," which was a part of Coach's Midnight Diner's Back from the Dead edition. Also included is a never-before-published sci-fi / surrealism piece entitled "Consonance." The stories are mostly in the Speculative Fiction genre, but veer into dark fantasy, horror, and literary fiction.
The back cover blurb looks like this:
A subway project on the wrong side of Mother Nature. A neurotic man who drowns in the desert. Tequila swilling seminary students in search of a mythical healer. A war-torn interplanetary lounge for seekers of universal harmony. A military chaplain pursued by the very demon he evicted. A trip home, for the living and the dead. Muses and devils in the Inspirational octagon. A one-thousand pound man who carries something weightier than himself. A machine that can predict marital compatibility down to the most probable future.
Surrealism, horror, and occasional humor intersect in these nine short stories from the author of The Resurrection and The Telling.
Huge thank you to Ravven, who designed the cover art for me. She was referenced by another writer friend. Ravven was great work with, reasonably priced, and has some fantastic artwork (check out her Deviant Art profile for more). With Subterranea, I wanted more of an Urban Fantasy / Gothic vibe, with a human element. I think we've captured that with this cover, but would love to know your thoughts. Thanks, Ravven!
Also, I've got several non-fiction projects I'm looking forward to developing next year. One is a project on "Christian Horror" in which I hope to develop a lengthy apologetic for the viability of the genre, biblical tales of the grotesque and horrific, atheist dread versus biblical terror, and how a Judeo-Christian worldview frames classic horror. This will be aimed at fellow Christian writers and readers of the genre. Look for more details on that.