So I had this dream. It was many years ago, but I still remember it quite vividly. It involved an elder in the church I was pastoring and dramatically chronicled his slow retreat from God. It was quite baffling at the time, for he and his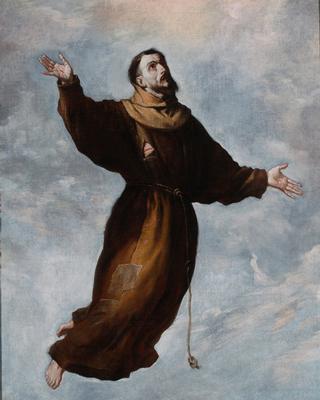 family were spiritually solid and big parts of our church community. I shared it with them and we kind of laughed it off. In less than a decade after that dream, he'd divorced his wife and completely rejected Christianity.
This was not the only time I had what I'd describe as a prophetic dream.
Anyway, I shared that dream with a group of pastors once. One of the ministers became quite agitated. God no longer speaks prophetically, he said. We have the Word of God so we need not rely on dreams and visions. Even though the dream proved accurate, you should denounce further such experiences.
This was one of my first encounters with evangelicalism's knee-jerk reaction to all things mystical.
That phrase — orthodox mysticism — probably sounds like an oxymoron to many evangelicals. For most of us, words like "meditation," "mystic," and "mysticism" bring to mind Eastern religions, not Christianity. Yes, Eastern and New Age religions are known for their mysticism; nevertheless, mysticism remains a vital part of our Christian heritage.
Scripture is full of mystical experiences which confound explanation:
Dreams
Visions
Apocalyptic warnings
Ecstatic utterances
Angelic encounters
Out of body experiences
Physical healings
Demonic confrontations
bodily resurrections
Miracles
Prophesy
Despite the proliferation of mystical experiences in Scripture, many segments of the Church categorically reject such experiences. Granted, many do so (conveniently?) by adopting a theological paradigm known as cessationism, which suggests that after the canon of Scripture was sealed, we no longer needed miracles to validate Christianity. I'm not here to debate cessationsism. I believe it's a faulty interpretive grid.
This doesn't mean I believe ALL mystical experiences are valid. I just think the line between orthodox and unorthodox mysticism is a lot finer that many Christians concede.
Now, I've gone on record as suggesting that the Church needs heresy hunters. Why? Because there's such a thing as heresy! Nevertheless, the danger is in replacing discernment with formulas. Rather than conceding levels of personal experience that are not explainable, we force every personal experience into the same interpretive box.
Yoga is a good example.
Not a few believers think that Christians should NOT practice Yoga. Why? Because the practice has been tied to eastern mysticism and the occult:
Even though one may desire only the physical or exercise of yoga, you can see how dangerous a practice it really is.

…New-Age techniques almost always involve some form of meditation that is to bring you into a state of peace, enlightenment, open the door of physic knowledge, and can bring extraordinary power. But this power is an illusion of self-grandeur, it is occult, and very dangerous because the spirit you invite into your mind, is a demon or fallen angel.
In his commentary on "Christian yoga," Pastor Mark Driscoll says,
"A faithful Christian can no more say they are practicing yoga for Jesus than they can say they are committing adultery for Jesus."
(On the other hand are those proposing "Christian Yoga," "Holy Yoga," or "Scripture Yoga," all seeking to integrate Christian content and discipline into the practice. Which may be equally misguided.)
Point is: Are any "techniques" anathema because they have been connected to occultism? Breathing techniques. Meditative postures. I mean, is the lotus position intrinsically evil because someone believes it "prepares the body for the occult changes that will arouse the coiled power (Kundalini) at the base of spine"? 
Listen, many religious, ascetic practices, are employed by occultists — prayer, fasting, meditation on a "sacred" text.
Just because  an occultist fasts or meditates does not make fasting or meditation evil.
Just because an occultist can experiences enlightenment, ecstatic utterance, or a vision does not make all such experiences evil.
All that to say, Scripture seems more concerned NOT to define and catalog every mystical experience, but to check every experience against the Gospel. The apostle Paul wrote:
"…even if we or an angel from heaven should preach a gospel other than the one we preached to you, let him be eternally condemned!" (Gal. 1:8 NIV)
Mind you, this was a man who was knocked from his horse by a blinding light, heard the voice of God, and was suddenly converted (Acts 9). Later, Paul had "visions and revelations from the Lord" as well as an out-of-body experience in which he was caught up to "the third heaven" where he "heard inexpressible things, things that man is not permitted to tell" (II Cor. 12:1-4). In the Scripture above, however, he downplays angelic visitations in favor of orthodoxy.
An angelic visitation is not nearly as important as the "gospel" said angel is selling.
Likewise, mysticism that espouses or leads one to a false gospel is unorthodox mysticism. Techniques are neutral. Dreams may or may not be "of God." Prophecies should not be treated "with contempt," but should be "tested" (I Thess. 5:20-21). Enlightenment may be induced by the Spirit or simply a chemical reaction. Either way, it's the end product of ones belief — their "gospel" — that determines the orthodoxy of their experiences.
All that to say, there's a finer line between orthodox and unorthodox mysticism than we often admit. It is far easier just to brand ALL yoga or ALL visions or ALL dreams as unbiblical, rather than sifting through each experience, taking time to see its fruit, and allowing someone leeway to experience God differently than us.
Denouncing ALL mystical experiences as heresy may, in itself, be heretical.
We do well to judge visions, experiences, ecstasies, etc. However, automatically branding ALL mystical experiences as categorically evil is equally misguided.