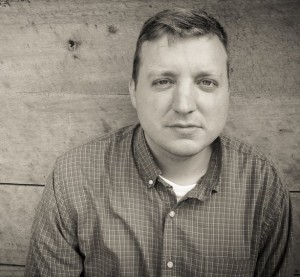 In my post The Anti-Evangelical Hate Machine, I criticized what I consider a growing trend:  "…an entire movement bent on cataloging, ridiculing, scoffing at, lampooning, and mocking evangelical culture." In that post, I referenced eight different individuals whom I believed fit into that category. By far, the most criticism I received on that post was from those supporting Darrell Dow. Darrell Dow is the creator of the website Stuff Fundies Like (SFL), one of the sites I linked to in that post, and author of the book Fundamental Flaws. Mind you, this was not support drummed up by Darrell himself, but a legit concern that I might be misrepresenting him and his work at SFL. So I approached Darrell about an interview — to clarify, voice concerns, dig deeper — which he graciously accepted. To be clear, my purpose in all this is to see Christ honored and His Body edified. I don't seek to tear Christians down or defame the Church. This includes Darrell and the community at SFL. My hope is that our exchange helps that and furthers this cause.
* * *
MIKE:  How would you describe the primary purpose of SFL? Is it mainly satire, expose, theological, therapeutic?
DARRELL: The primary purpose of SFL is to foster community and start conversations. Sometimes this happens through satire and humor. Sometimes it involves talking about scandals and current events. There is also a good bit of theology that gets injected as the conversations go along and to the degree that having other people who understand your background is encouraging and therapeutic it is also a form of therapy. In short the answer is "all of the above" if you understand that this blog isn't just one person writing it's dozens of people having a conversation.
MIKE: I'd consider myself an evangelical, with wiggle room. Ex-pastor, conservative, Charismatic, somewhat ecumenical. I'm not a Fundamentalist, believe Westboro Baptist is not representative of Christ's heart, and don't know much about the Independent Fundamental Baptist movement. So what would I need to know to "get" SFL?
DARRELL: I think you've answered your own question there. You'd have to learn at least a little about the form and function of how Independent Baptist Fundamentalism works. These are not evangelicals the way you probably perceive that term. For starters, anybody who identified as "charismatic" and "somewhat ecumenical" would be immediately removed from fellowship. IFB pastors happily verbally eviscerate people perceived as the least ecumenical from the pulpit as being "liberal" and the anti-Christ on a regular basis.
You also would have to understand the power structures and cults of personality that drive most fundamentalist organizations. If you've never belonged to a church or gone to a college where you were taught that disobeying the slightest rule of the leadership (sometimes up to and including how you make your bed) was a direct affront to God himself then it's hard to explain. This shared experience of being in these low-trust and high-stress environments is one of the key factors that forms the basis for the community we have here.
On a side note, Westboro Baptist is not an IFB organization nor are they affiliated with any major Baptist movement, cooperative, or association. I don't write about them at all because they are a completely unrelated faction — and you would know that if you had grown up IFB!
MIKE: My post, "The Anti-Evangelical Hate Machine" received a lot of traffic, as well as angry comments, from some SFL supporters. Where do you think I went wrong in that post?
DARRELL: As one who is often accused of painting with too broad a brush I'd like to suggest that your brush may have been a bit too wide. For example, I love Matthew Paul Turner. He's a friend. We are not even close to being alike theologically or politically. Lumping the two of us together in the same list gives rise to the criticism that you posted your list without doing your due diligence in finding out exactly where the people in question stand.
I'm not generally antagonistic to evangelicals or evangelicalism. I am, however, opposed to people who are manipulative, cruel, petty, and unkind. If some of those folks happen to be evangelicals (or Reformed, or Episcopal, or Orthodox or Catholics…) then that label doesn't justify bad behavior. Ultimately it's not about hating evangelicals it's about hating the things that people do to hurt other people. Neighbor-love is not optional in the Christian ethic.

MIKE: I've come to believe there is a movement to discredit organized religion, debunk Christianity, and caricature ALL Christians as haters, controllers, anti-intellectual, narrow-minded bigots. I've called this the Bash the Church Bandwagon. Do you see such a trend in society? How are you NOT bashing the Church by making fun of Fundamentalists?
DARRELL: This question assumes that every sect of Christianity is exactly as valid as every other sect. The simple answer is that I do not "bash" (although I'd use other words) the Christianity of fundamentalists. In fact, I'd really like to see them converted to being a lot more like Christ! My goal in pointing out the flaws, the missteps, the error, the cruelty, the heresy, and the narrow-mindedness is not to drive people away from the church but to draw them back from their small, splintered sect and back into fellowship with the larger community. Again, I believe that there is a basic misunderstanding about where "fundamentalism" (and more specifically the IFB) fits in the taxonomy of Christianity.
MIKE: Do you believe that Fundamentalism as it's constituted today is inherently flawed, even evil? From your perspective, can a person genuinely follow Christ and remain a Fundamentalist?
DARRELL: This is a difficult question because it deals with the definition of "fundamentalism." I can't speak to everybody who self-identifies as a fundamentalist. But if by "fundamentalism" you mean Independent Baptist Fundamentalism I can only say that in most IFB churches I have seen there is so little Christ found in the songs, the sermons, and the standards that I don't know if you can stay in that environment and fully enjoy what it means to be a follower of Christ. So much time is spent following men and man-made rules and programs that there is often space for little else.
MIKE: Several commenters on that aforementioned post (Matthew Paul Turner, for one) suggested I "missed" the spirit of SFL by not understanding it was satire. Also, many commenters on the SFL message board emphasize how healing the community is there. The Church has plenty of things we can satirize. And being able to laugh at ourselves is a good thing. But at what point does satire become slander? I mean, isn't there a point at which laughing at brothers and sisters in Christ — even mean, misguided ones — is wrong? And  how does lampooning Fundamentalists contribute to healing? Do you ever worry that satirizing religious extremism could drive people further away from Christ and misrepresent the Universal Church, rather than heal the breech?
DARRELL: Imagine for a moment that you're a child who every night as he lies in bed is terrorized by a terrible monster. One day you grow up. You leave home. You don't talk about the monster because nobody else believes that it is real. Surely you only imagined it. Then one day you find a website where someone has taken pictures of that monster you used to fear and posted them adorned by funny mustaches. The monster used to scare you but now you can laugh at it. The laughter is therapeutic. The laughter conquers your fear. And then you find that there are hundreds of other people in the world who also were terrorized for years by this monster and others like it. Now they laugh at it too and you know that finally you're not alone.
That's what we do here. We don't laugh at Christ. We don't hate the church. We just laugh at the monsters.
Of course, the analogy breaks down (as all analogies do) because not every fundamentalist is a monster or at least their monstrosity varies in degree and intensity. Nor is harboring monsters the sole preserve of fundamentalist churches, other organizations surely have their own tyrants and despots. Satire is a blunt instrument that does only one thing extraordinarily well: it uses absurdity to demonstrate wrong-headed thinking and by doing so gives us license to laugh at thing that would otherwise cause us severe distress. It's not all laughter, however. Sometimes we pause for a serious thought. Sometimes we're angry at the harm that has been done. Sometimes we're nostalgic for bright spots in days gone by. People are complicated: fundamentalists and ex-fundamentalists are no exception.
As for the charge that poking fun and exposing the error of a strange and terrible sect of Christianity will drive people away from Christ himself, I have only this to say: Christ is bigger than SFL. He is bigger than fundamentalism. He is bigger than than all the gibes and jokes and memes the Internet can produce. People will always find what they are looking for in a body of work. You find hatred against the larger evangelical community where I have intended none. Others may find cause to despise all Christians for the harm that a handful of done. But if any seeking soul wants to see Christ they will find him right where he has always been: waiting for those who search for him with their whole heart.
Darrell, thanks so much for taking time to visit!